Don't feel like cooking? We've got you covered. BLC dinner on the table in less than an hour.
Frozen food without the guilt!
Meticulously sourced ingredients, cooked from scratch, packaged for your convenience.
Heating instructions included for all entrees.
Try our gourmet to-go freezer food today.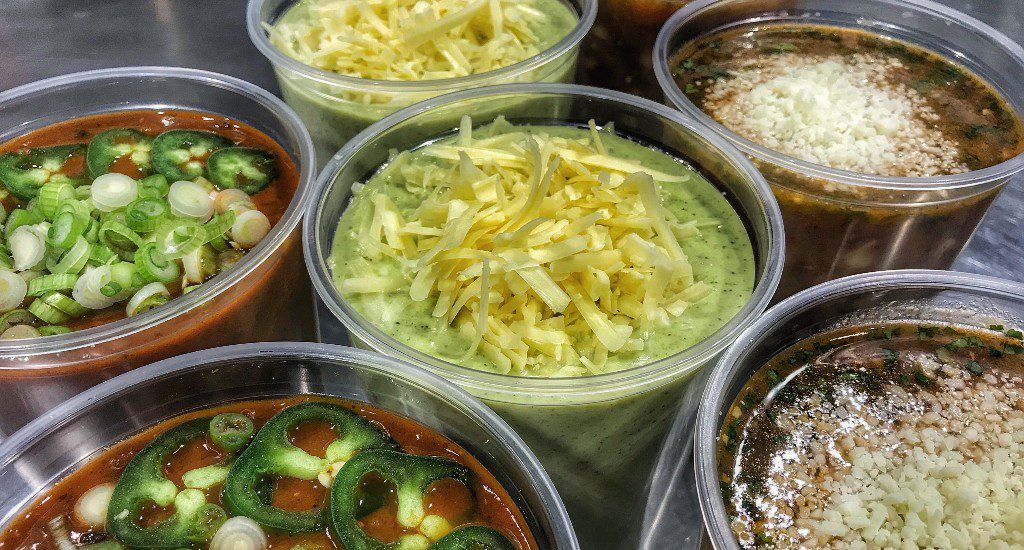 Here is what we have available this week in
THE FREEZER SECTION!
No 48-hour notice required.
Order & pick-up freezer items the same day (Weds-Sat).
Lasagna Pomodoro (v) – artisanal pasta, BLC pomodoro, bechamel & 3 cheeses serves 2 $28 
Lamb Ragu (v)

– orecchiette, annina eggplant, bechamel, Pecorino & fennel

serves 2 $26
Polenta Bolognese – extra fine Italian polenta, BLC bolognese & Pecorino Romano serves 2 $21
Chicken Parmesan – Petaluma chicken, mozzarella & pomodoro  serves 2 $26
Chicken Enchiladas Verdes

– heritage breed chicken

serves 2 $21

Ciara's Pork & Beef Meatballs

– pomodoro & Pecorino Romano

serves 2 $26

Pork Belly Green Curry Noodles – Thai vegetables & coconut broth s

erves 2 $26

North Coast Minestrone – Caggiano sausage & slow roasted beef broth (1 QT) $18
Porcini Mushroom Soup – white wine & leeks (1 QT) $18
Provencal Fish Soup – ling cod, snapper, tomato & potato 

(1 QT) $20

Heirloom Tomato Soup – basil & extra virgin olive oil

(1 QT) $18

5 Chile Chili

– Rancho Gordo pinquito & black beans

(1 QT) $18

Sonoran Red Chili

– turkey & Rancho Gordo rojo domingo beans

(1 QT) $2