We are excited to be back at Marin Country Mart this coming Saturday for the Farmers Market from 9am-2pm.
Feast your eyes on some of the goodies we will have available below…
SHEPHERD'S PIE
Stemple Creek Ranch first of the season spring lamb.
freshly ground in house at our bay laurel kitchen & cooked into a luscious, flavorful stew.
Topped with fluffy, buttery mashed potatoes.
Frozen take & bake that goes straight from your freezer to your oven.
Add a County Line Harvest chicory salad on the side with a tangy, mustardy vinaigrette, a hunk of fresh bread & dinner is done.
Isn't the FARMERS MARKET the best?
We will also have two other new frozen offerings & a brand new batch of Beef & Guinness Pot Pies (cause we are celebrating all things Irish this month):
Your favorite salads will be available also:
THE KALE SALAD
Roasted Chicken Breast tossed in our proprietary spice blend.
Roasted sweet potato. Mimosa of egg.
Diced apple. Crunchy pumpkin seeds.
Shredded dino kale & romaine.
Dijon-honey vinaigrette.
Olive oil crostini.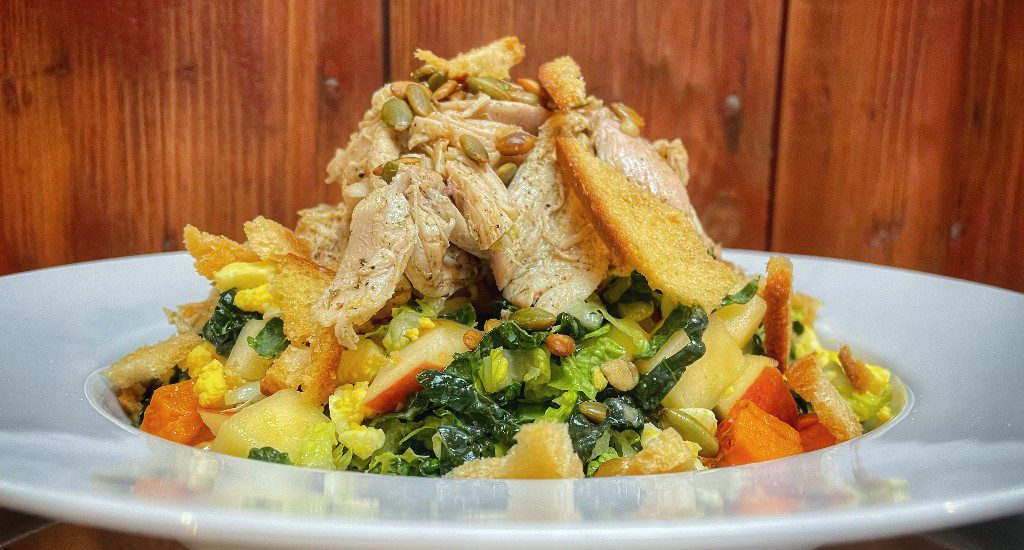 THE CHINESE CHICKEN SALAD
Succulent, roasted @maryschicken breast, tossed with @thejapanesepantry pantry golden & salted black sesame seeds.
Julienne red pepper & carrot, cilantro, green onion & peanuts.
Toasted sesame dressing.
Crispy wontons.
Don't forget to check out our full frozen menu offerings here. You can pre-order anything you would like – click "add note" at checkout & let us know you would like us to bring your order to the market for you. We highly recommend these 2 favorites this week – add a nice chicory salad & you have the perfect Sunday lunch:
Ciara will also have all the pantry staples too:
For the freezer – lots of different soups, Chicken Pot Pies, Beef & Guinness Pies, Lasagna Bolognese & Pomodoro & Winter Vegetable Polenta Bake
Granola (Maple Pecan Golden Raisin, and Pumpkin Almond Cranberry)
Olive Oil Crostini
Cinnamon Toast Crostini
Sea Salt Chocolate Chip Cookies
Peanut Butter Cookies (gluten & dairy free)
And savory petit galettes, empanadas, turnovers, sausage rolls & hot breakfast burritos for snacks on the spot!