We are excited to be back at Marin Country Mart this coming Saturday for the Farmers Market from 9am-2pm.
Now that the days are getting warmer, our market sandwiches are back:
FRA'MANI SALAME NOSTRANO
San Joaquin Gold, Arugula Pesto & Lemon Aioli
BLC Sea Salt Focaccia
San Joaquin Gold is a farmstead, Italian style cheese, created by Fiscalini. It is made from raw cow's milk & aged for 12 months. Buttery, mellow & slightly nutty. this one is not to be missed!
We will have 2 new dishes available from our freezer section:
SHORTRIB STROGANOFF STROZZAPRETI –  5 dot ranch beef short rob, cremini mushrooms, sherry & a touch of cream.
BURGUNDY BRAISED PORK SHOULDER – probably the MOST BISTRO dish we have made for your freezer to date. pictured here over buttered noodles from @millvalleypasta
you can do the same AND have it all in the comfort of your own home. spring vegetables included.
Your favorite salads will be available also:
THE KALE SALAD
Roasted Chicken Breast tossed in our proprietary spice blend.
Roasted sweet potato. Mimosa of egg.
Diced apple. Crunchy pumpkin seeds.
Shredded dino kale & romaine.
Dijon-honey vinaigrette.
Olive oil crostini.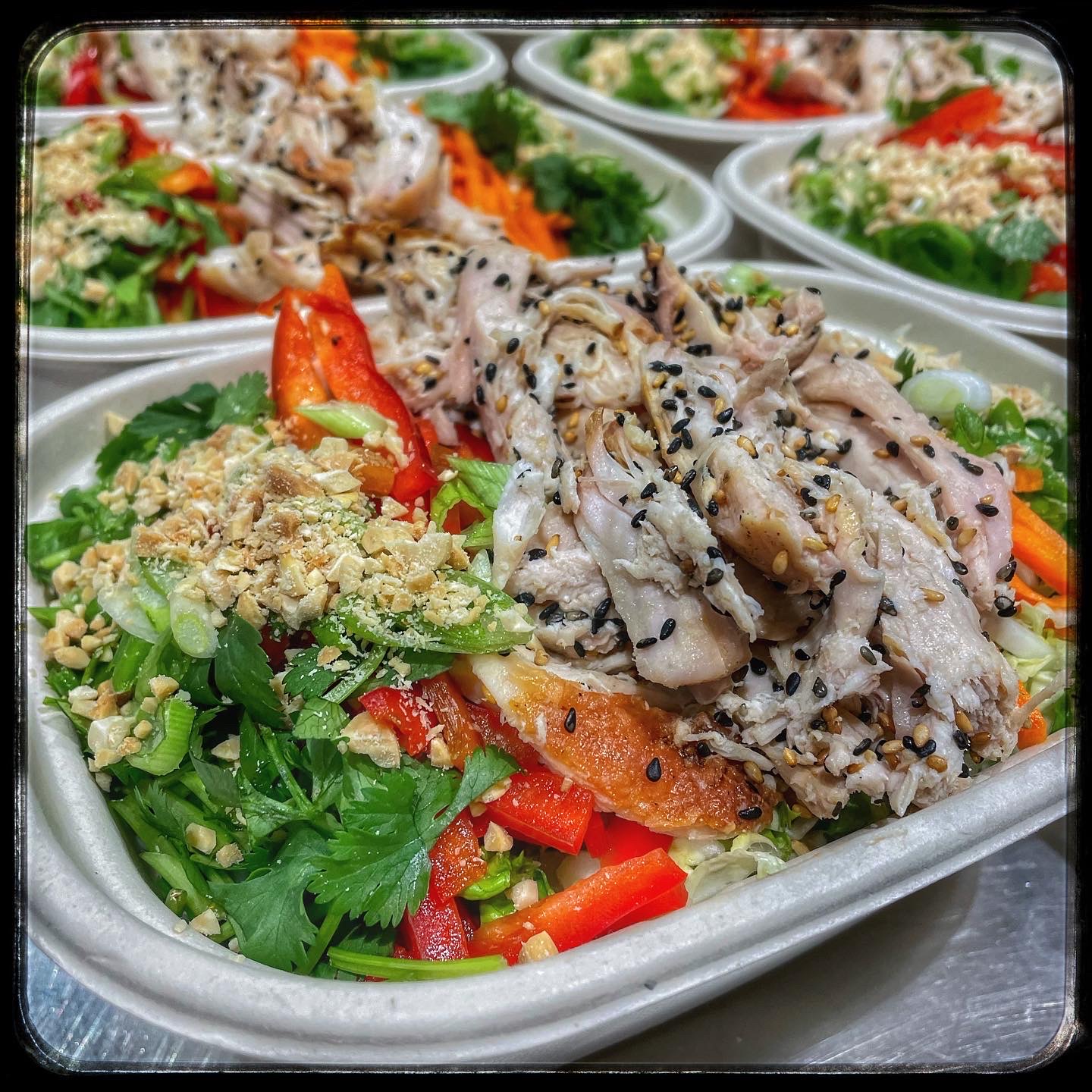 THE CHINESE CHICKEN SALAD
Succulent, roasted @maryschicken breast, tossed with @thejapanesepantry pantry golden & salted black sesame seeds.
Julienne red pepper & carrot, cilantro, green onion & peanuts.
Toasted sesame dressing.
Crispy wontons.
Don't forget to check out our full frozen menu offerings here. You can pre-order anything you would like – click "add note" at checkout & let us know you would like us to bring your order to the market for you.