The food scene is more interesting than it has ever been in Los Angeles.
BLC took a minute to check it out in early July this year and this is our report.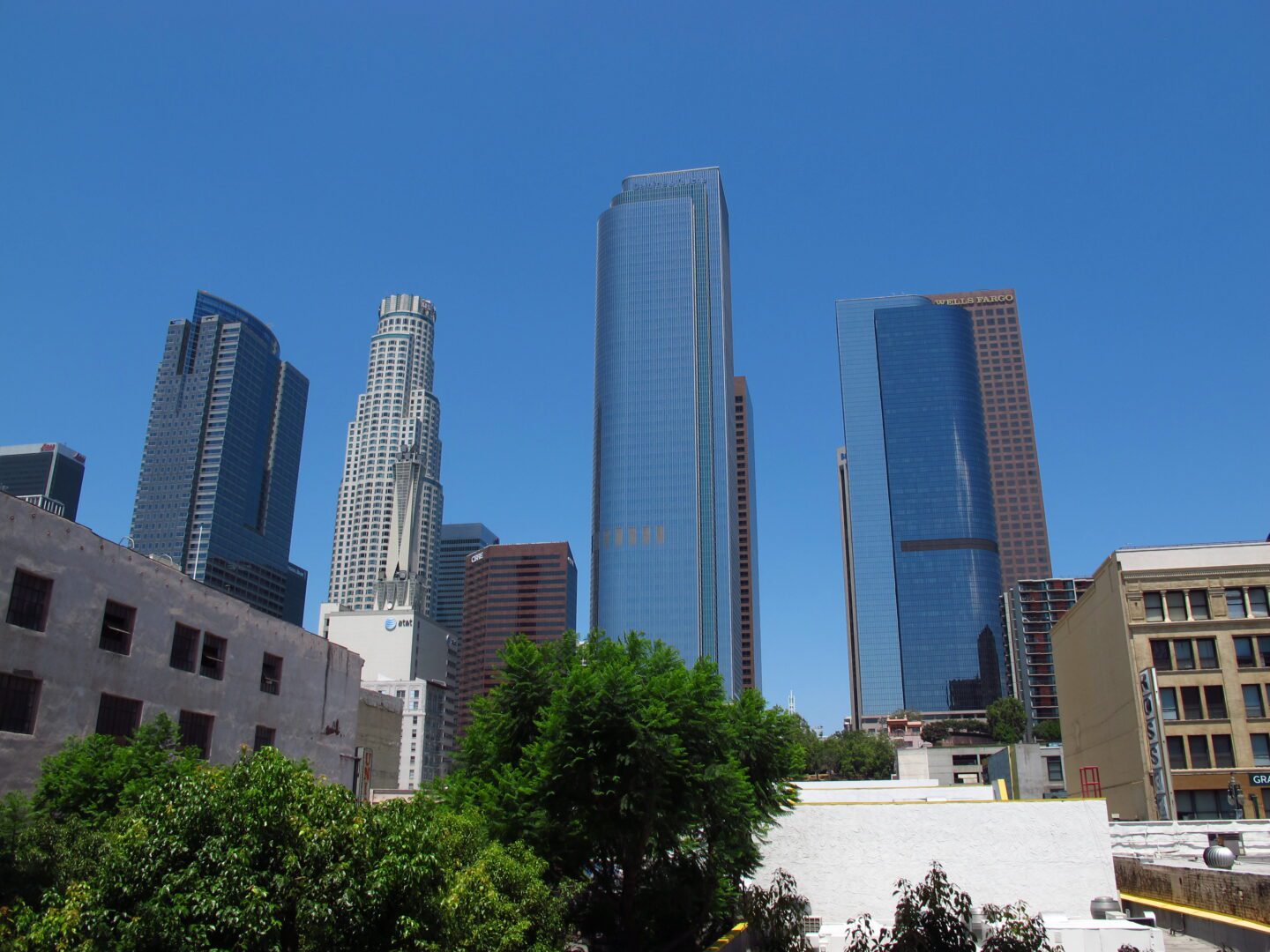 I always recommend entering the Southland from the North via Hwy 101. No other road will give you the thrill of coming over the mountains just North of Santa Barbara and seeing the Pacific with fresh Socal eyes. While we were passing through, we had to check on 'The Spot' in Carpinteria to see if the burgers were still up to par and grab some beach cuisine inspiration for our 'Gastro Shack' mobile food cart. 'The Spot' did not disappoint and I look forward to offering future menu items galvanized by our stop here.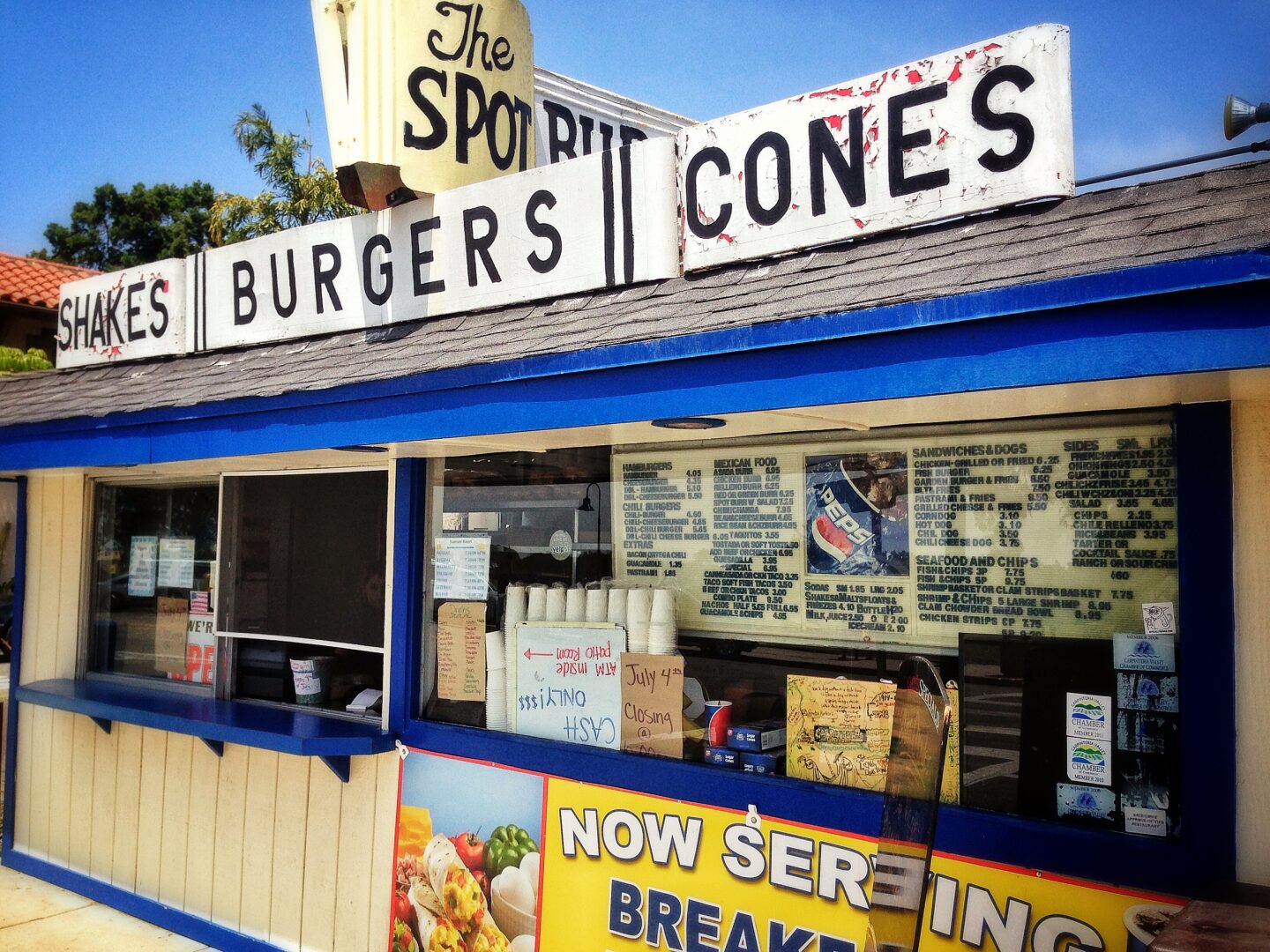 Southern Cal has always been the master at providing food you can eat with your hands. It fits given the fast paced, on-the-go lifestyle. The first drive through was built here, hot dogs are a way of life in Hollywood and some of the best Sushi hand rolls in the world are made in Studio City (Katsu-ya on Ventura!). Killer tacos? Too many… so forget about trying every style, let alone writing about them in a single blog post. And in the middle of the night one can rest assured there is a Reuben waiting at a place like Cantor's Deli or Stinko burgers being seared to order at Twohey's in Alhambra. In a very cool way, L.A. personifies the very best of fast food. But not just fast food…. really good food fast.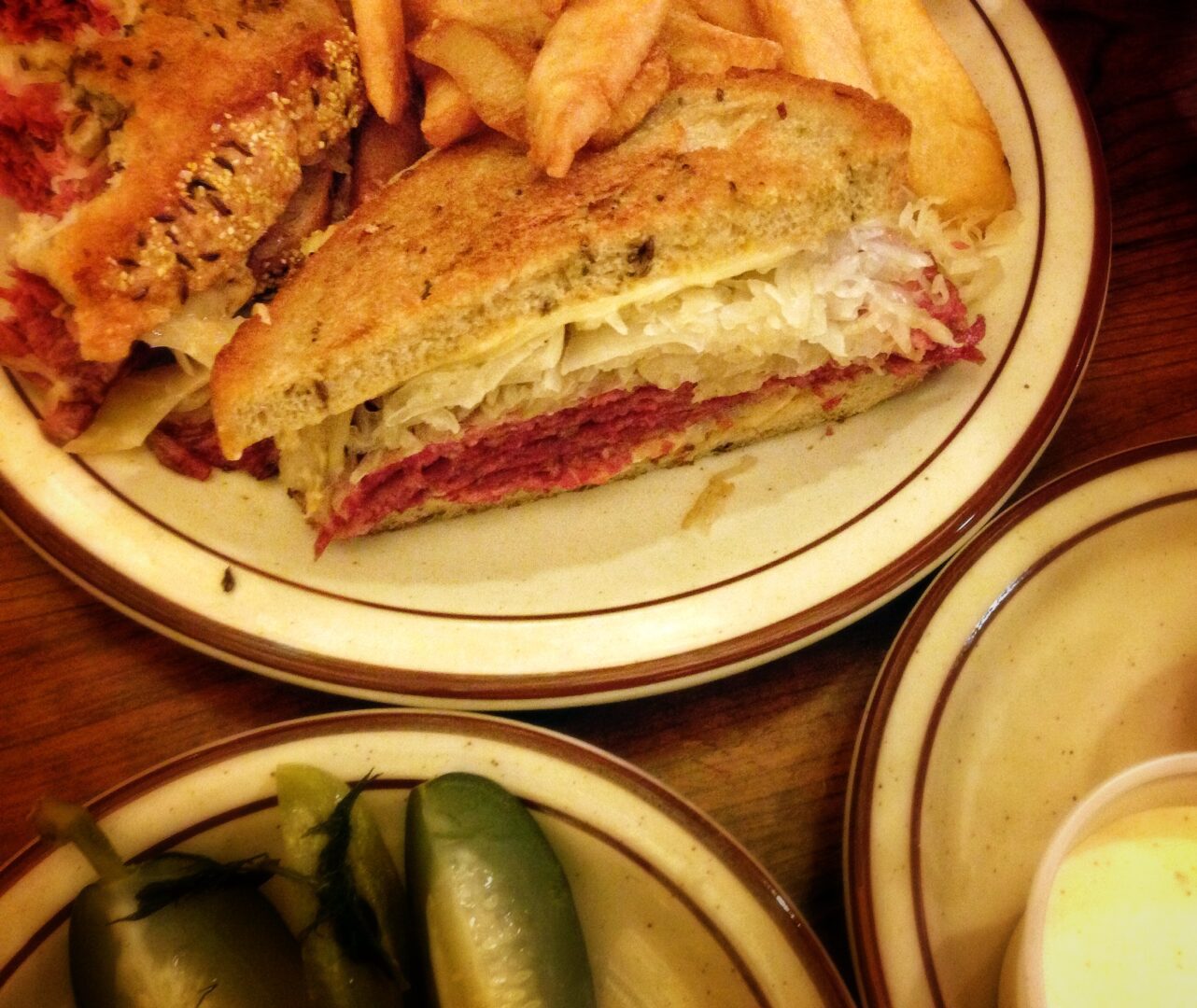 SO… it is only fitting that we went to check out the latest installment of this legacy downtown at the Grand Central Market. Here is a place that truly mixes the old and the new in food sensibilities. As we walked in we were bombarded by cooks handing out samples of hot and juicy Carnitas to an old school Mexican clientele on one side and the hipsters vying for spots in line for Egg Slut (the ultimate breakfast sandwich bar) on the other. As we moved further inside the massive first floor chamber we came across kiosks of Thai food, spice stalls and vegetable markets. We stopped to check on the construction for the new McConnell's ice cream counter and made an order for snacks at one of the handful of Mexican rotisserie spots where women stuffed tortas as big as footballs with chicken, pork and all kinds of tasty garnishes. We shopped for Mole and split a Bel Campo burger that boasts a patty of grass-fed and dry aged beef with cheddar and caramelized onions (there continues to be a very high bar set in the greater Los Angeles area for gourmet hamburgers). We left at mid day with full stomachs and exciting ideas.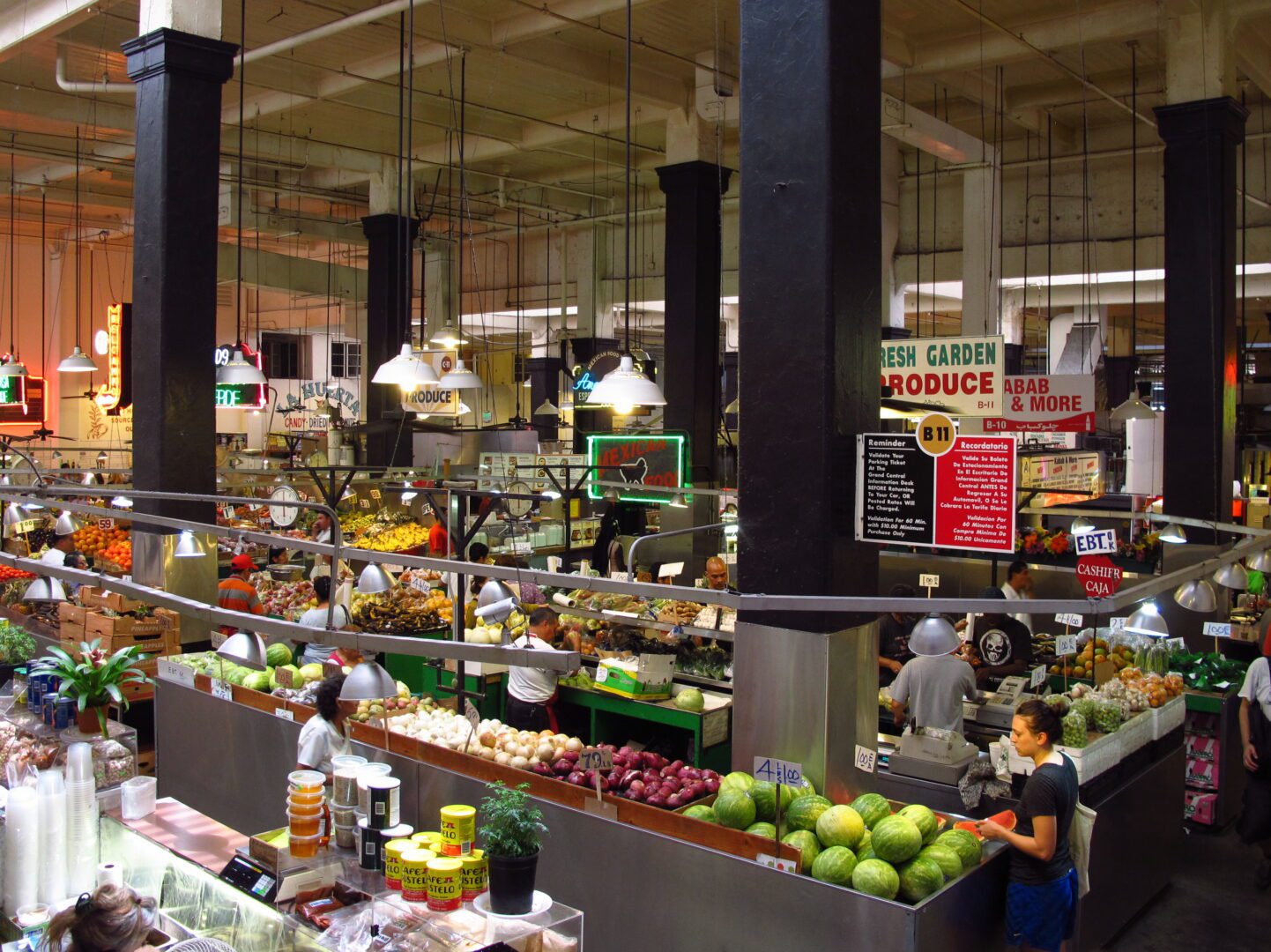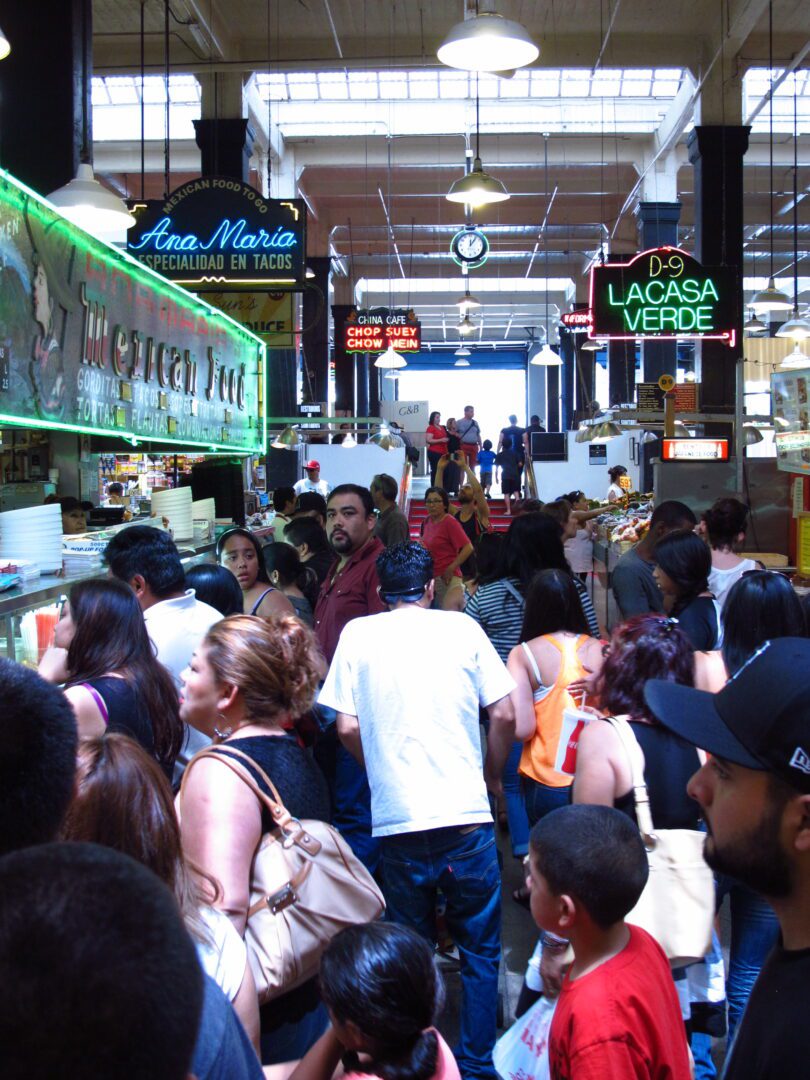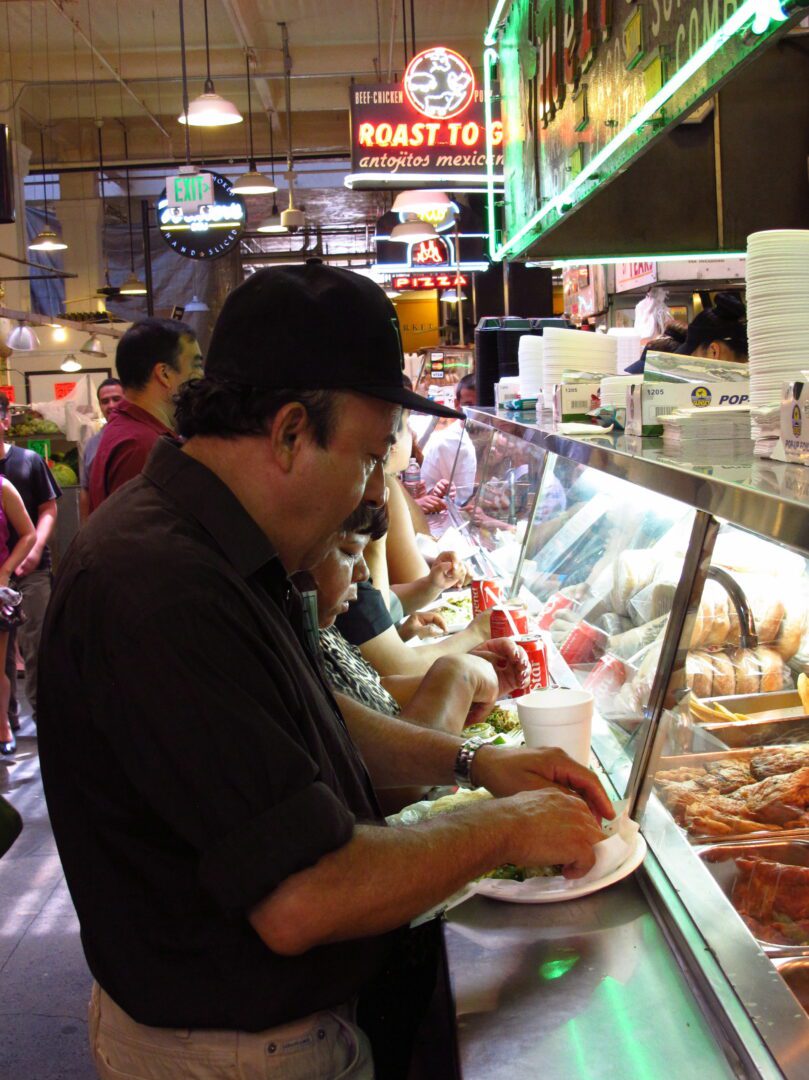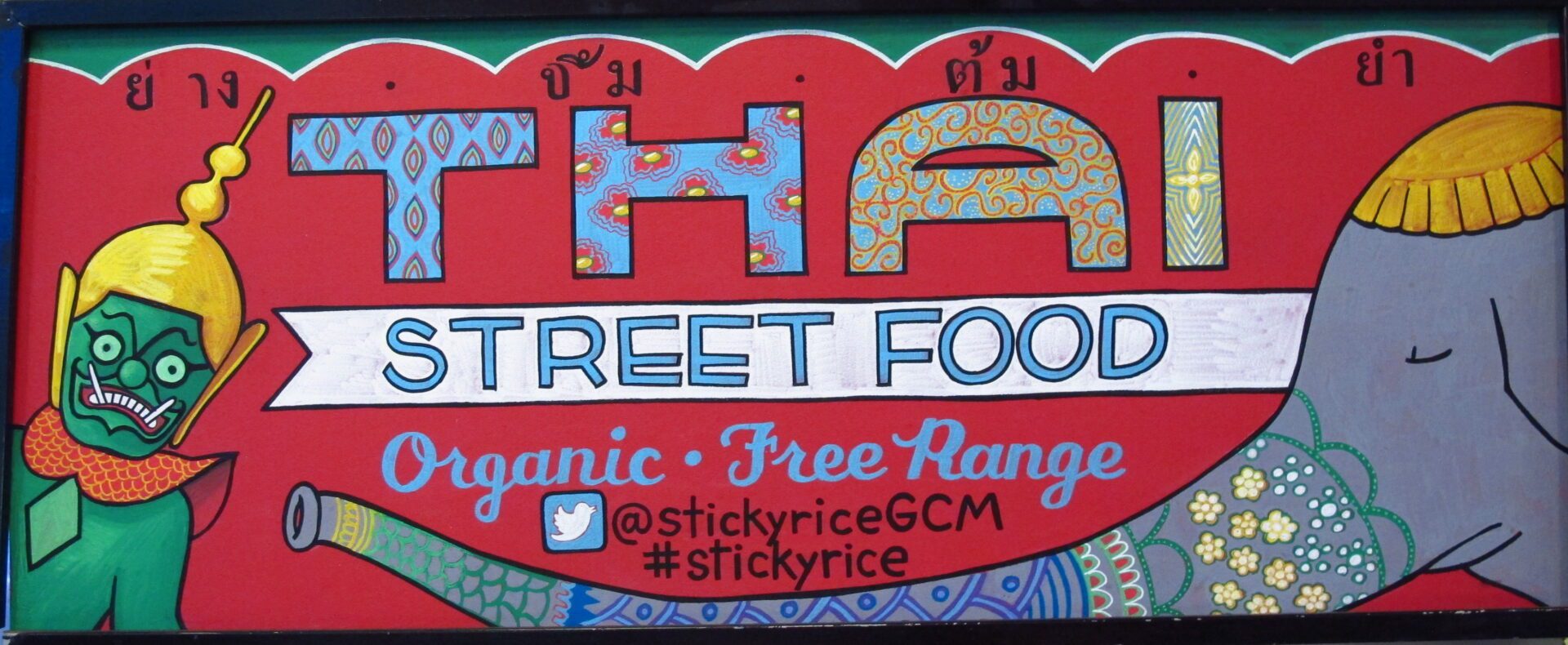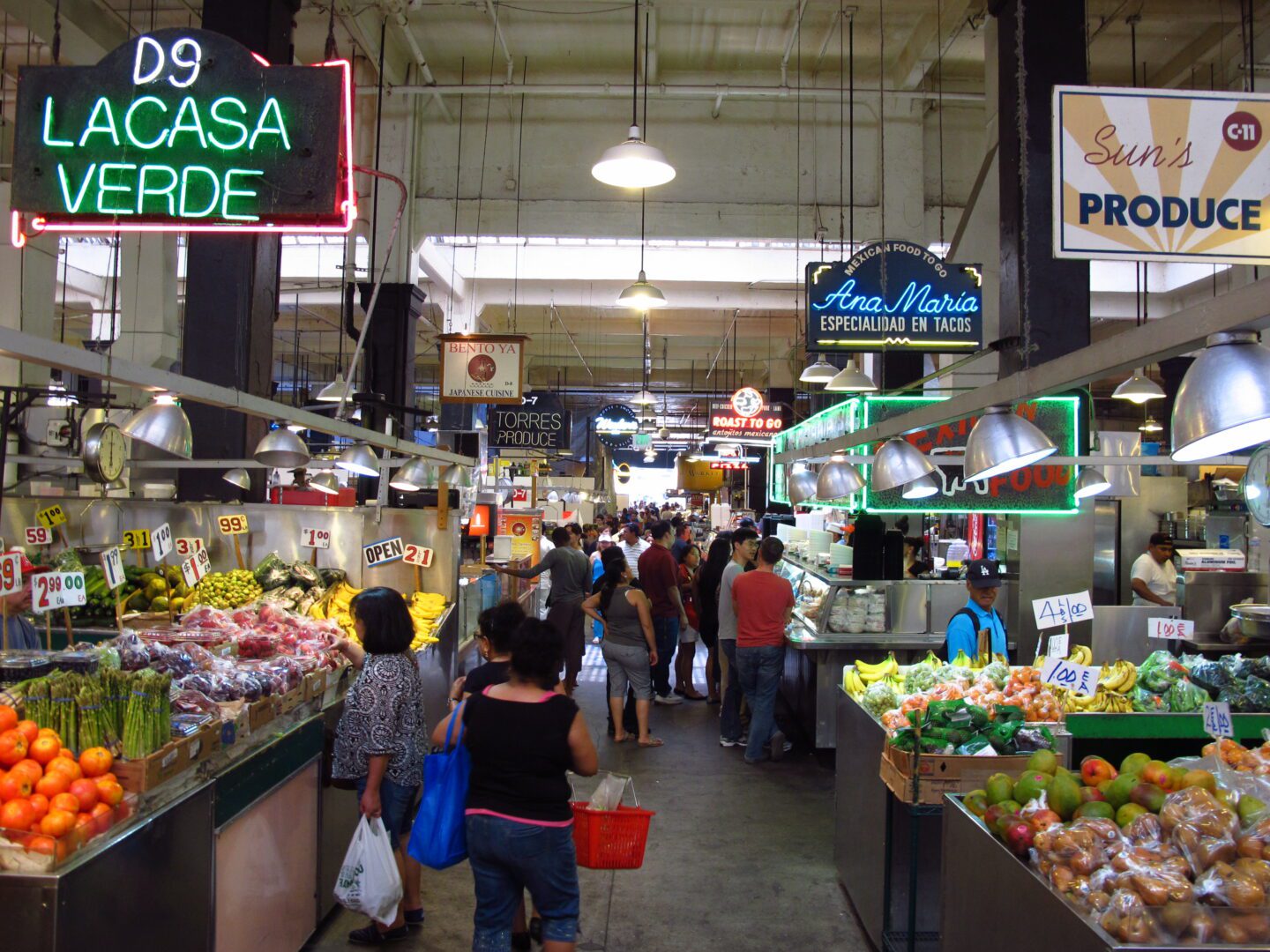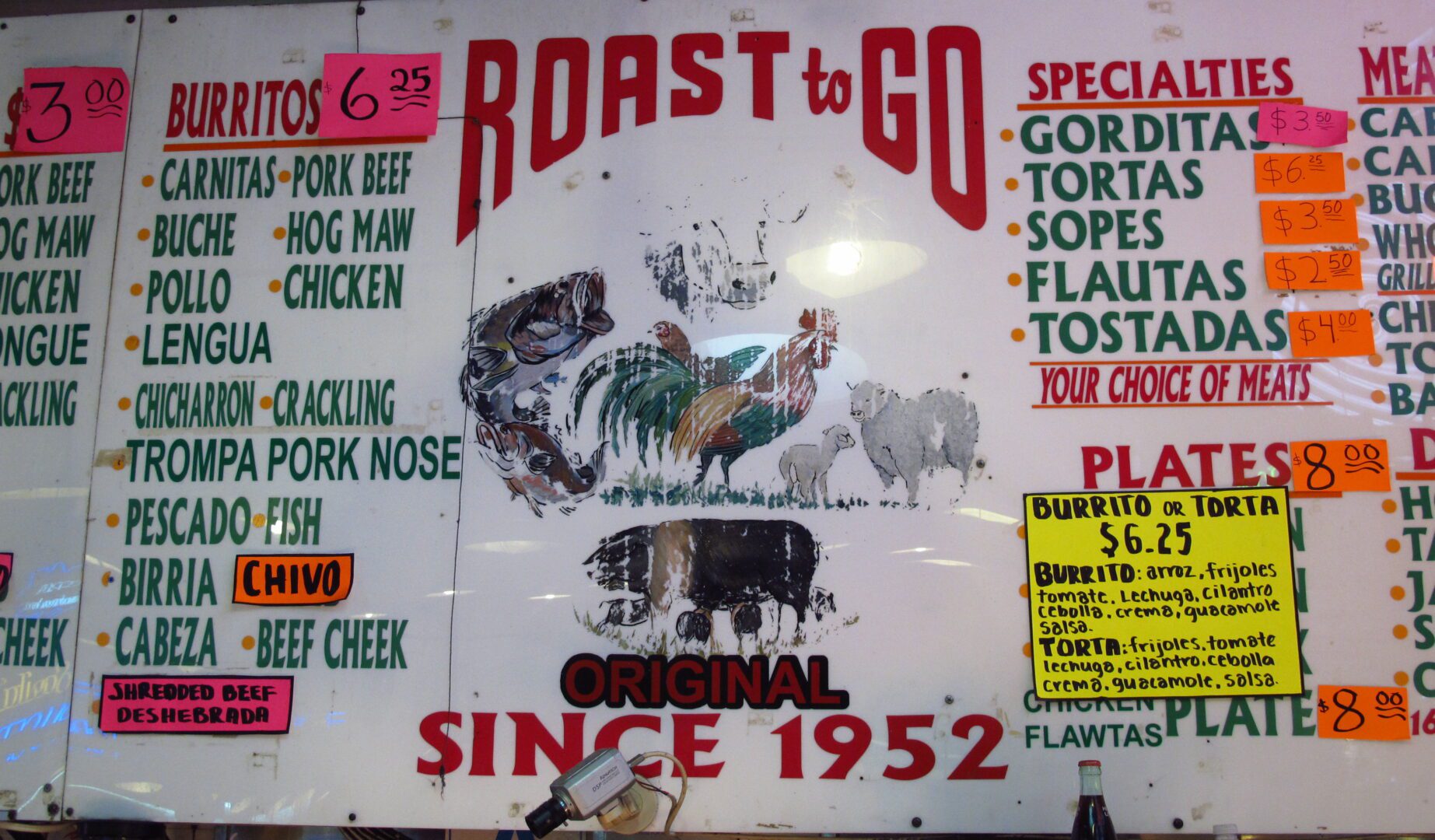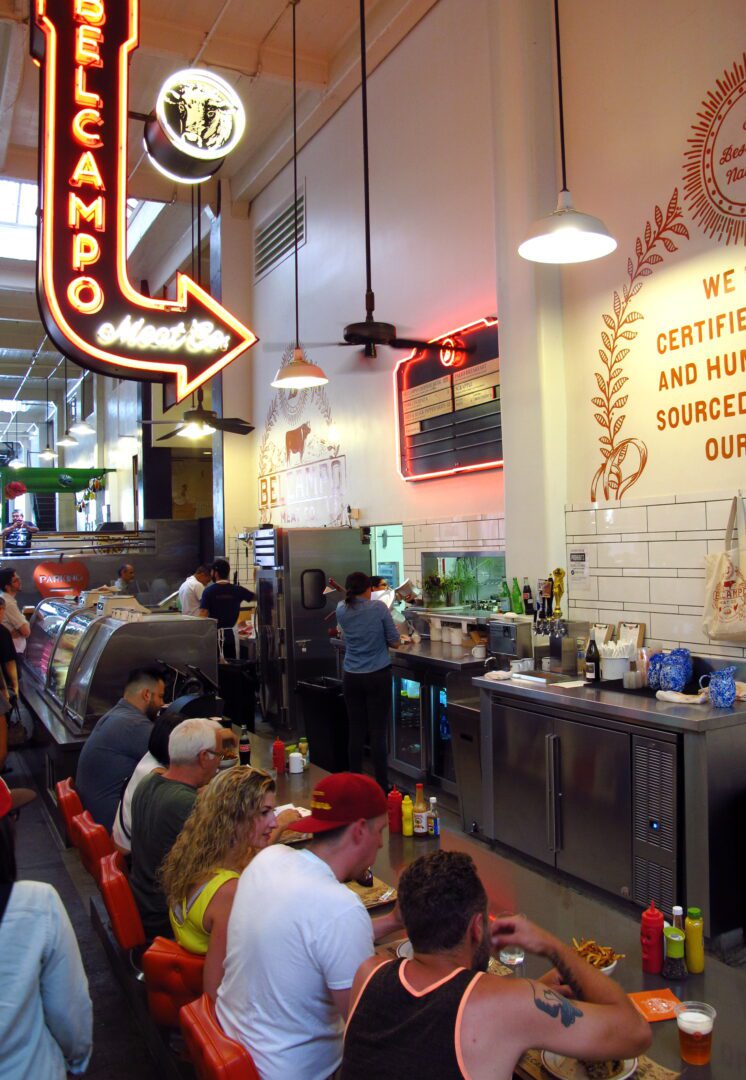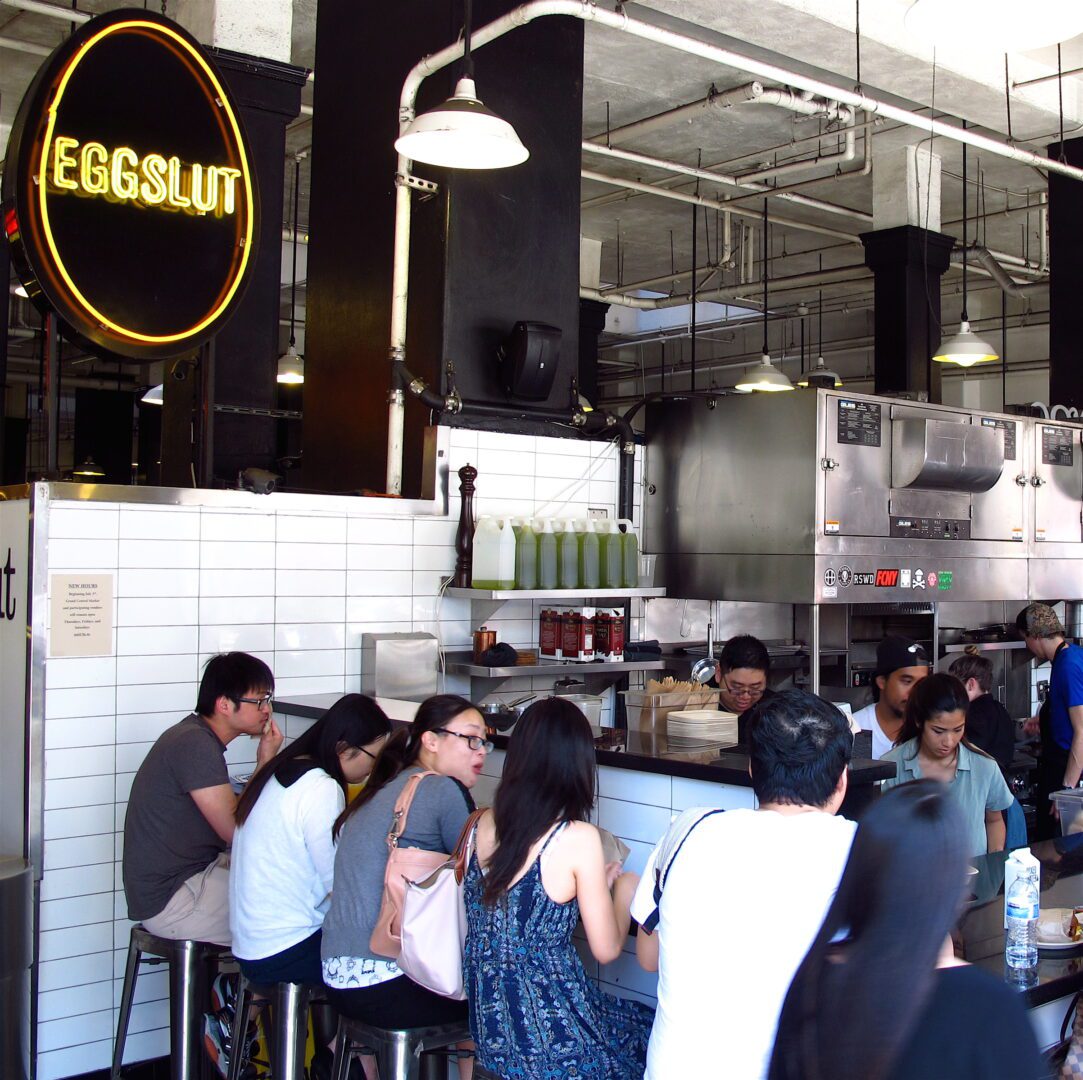 The following day we started early. This time in Santa Monica at the farmers market. Sampling a breakfast sandwich of egg and chorizo on a grilled ciabatta roll, we strolled the stalls seeking regionally available produce unique to the lower stretches of California in July. Globe Artichokes and Asparagus from Lompoc, organic white roses and strawberries from Oxnard; stone fruit, eggplant and okra from Vista. Wherever our travels take us, it is always a priority of ours to check the organic markets to see what the locals are doing with ingredients. It's how we learn and evolve in this business.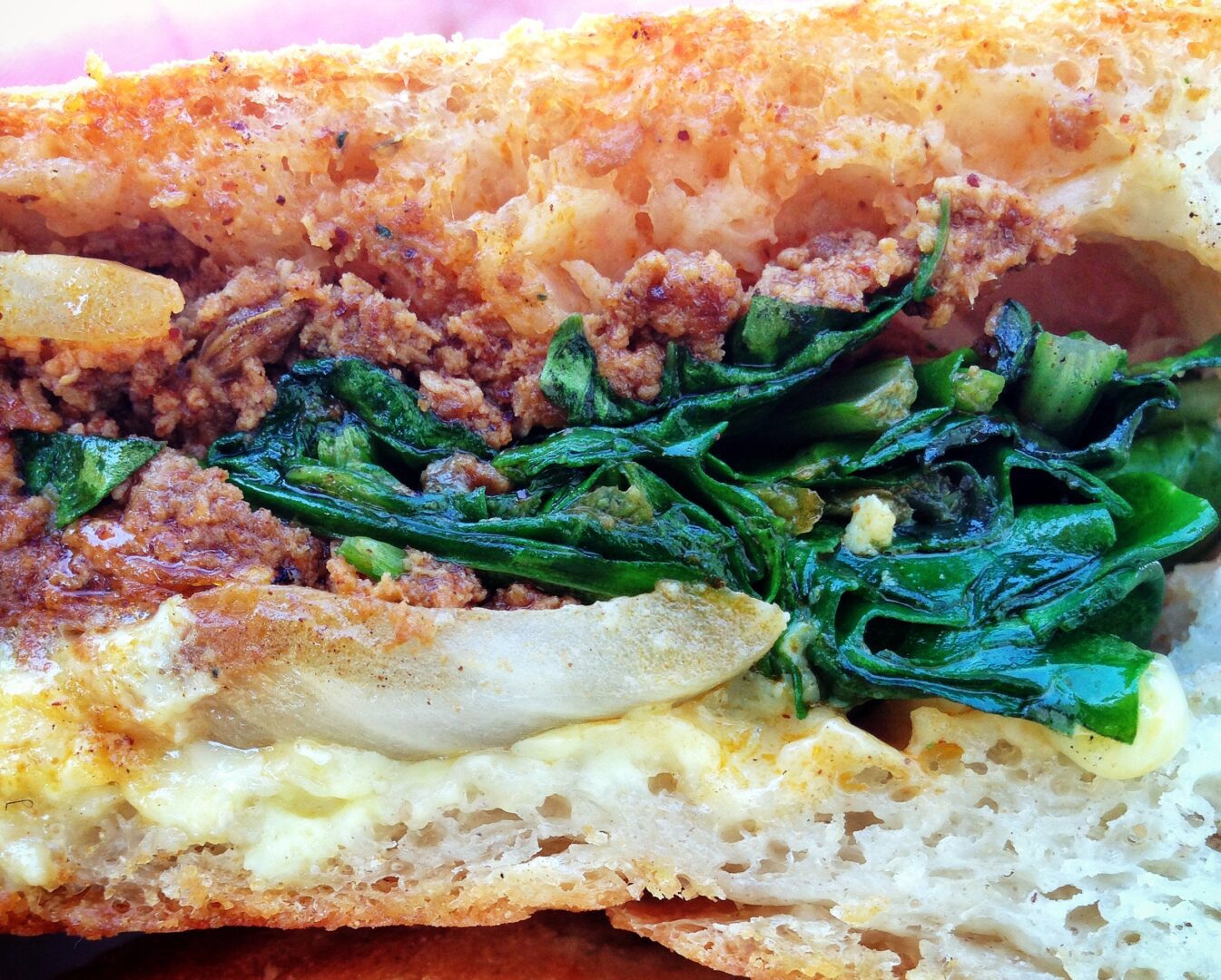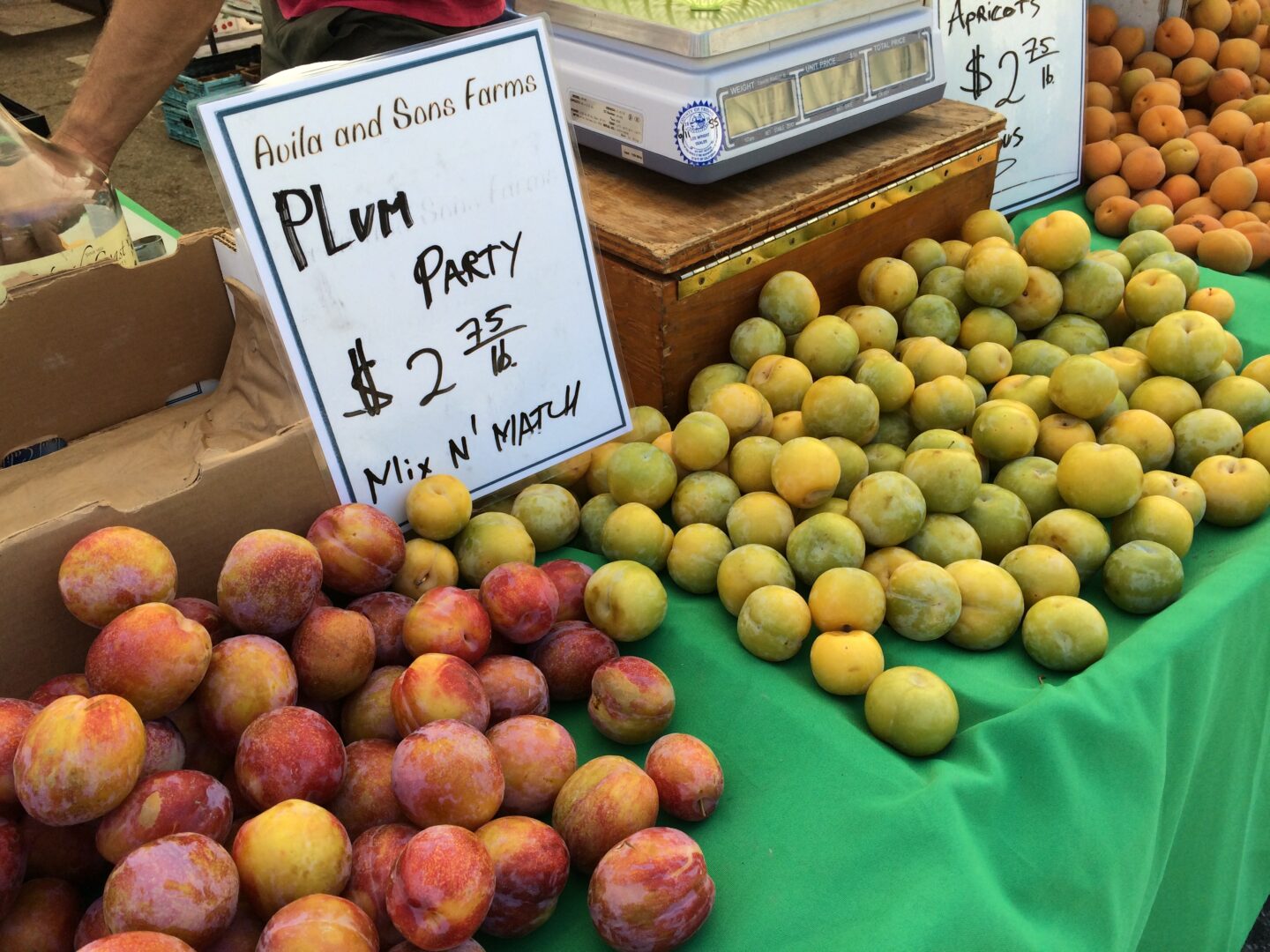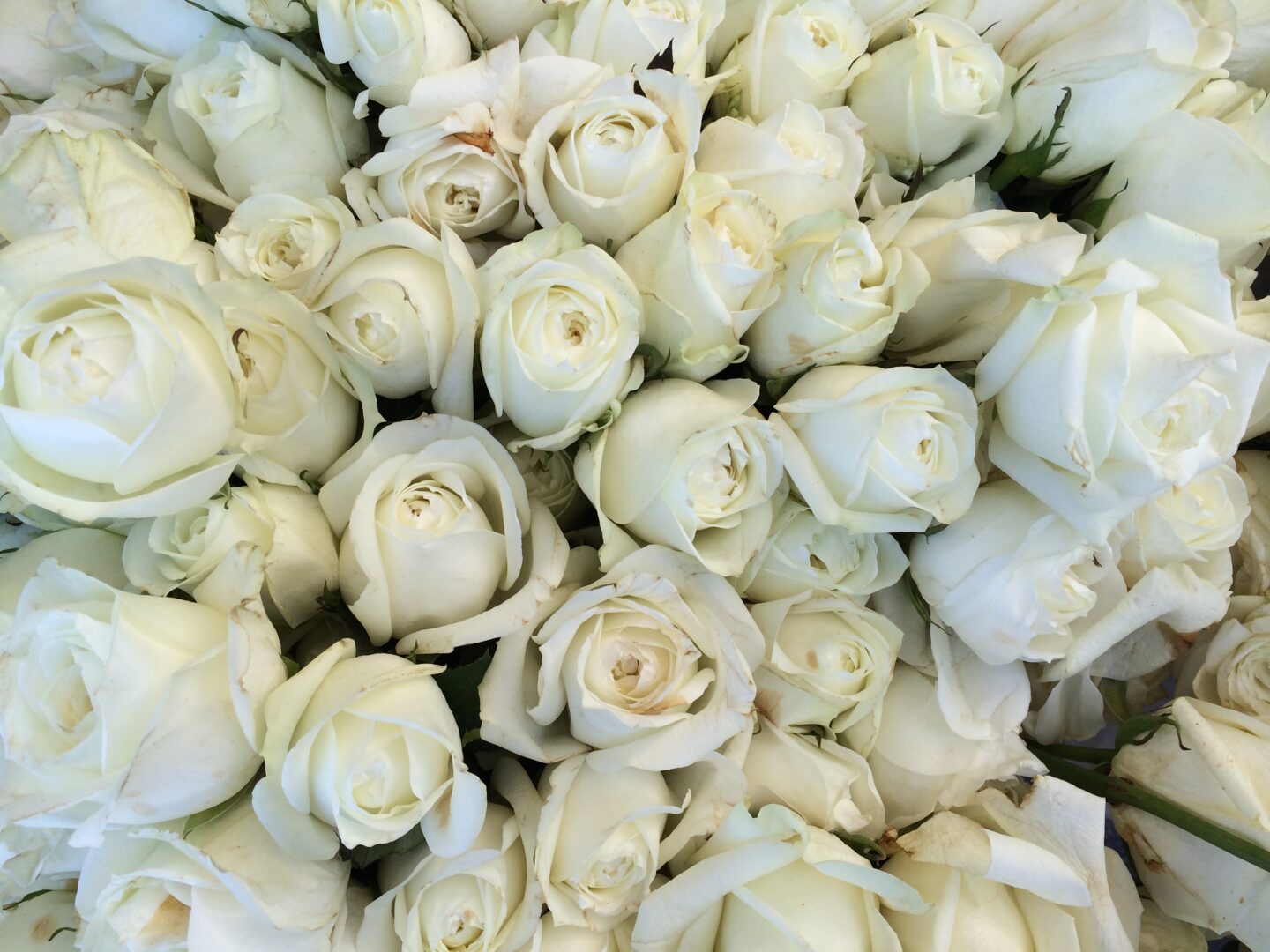 The weekend flew by and we spent our last day hitting up two very iconic Taco stands. One in Silver lake that boasts incredible chilaquilas and fish tacos. The other very close to where we started two days before in downtown L.A. that has been making the same unbelievable taquitos for 80 years on the less touristy corner of Olvera St. Both places offered interesting perspective into both traditional and regional fast food to go; Or, again……really good food, fast.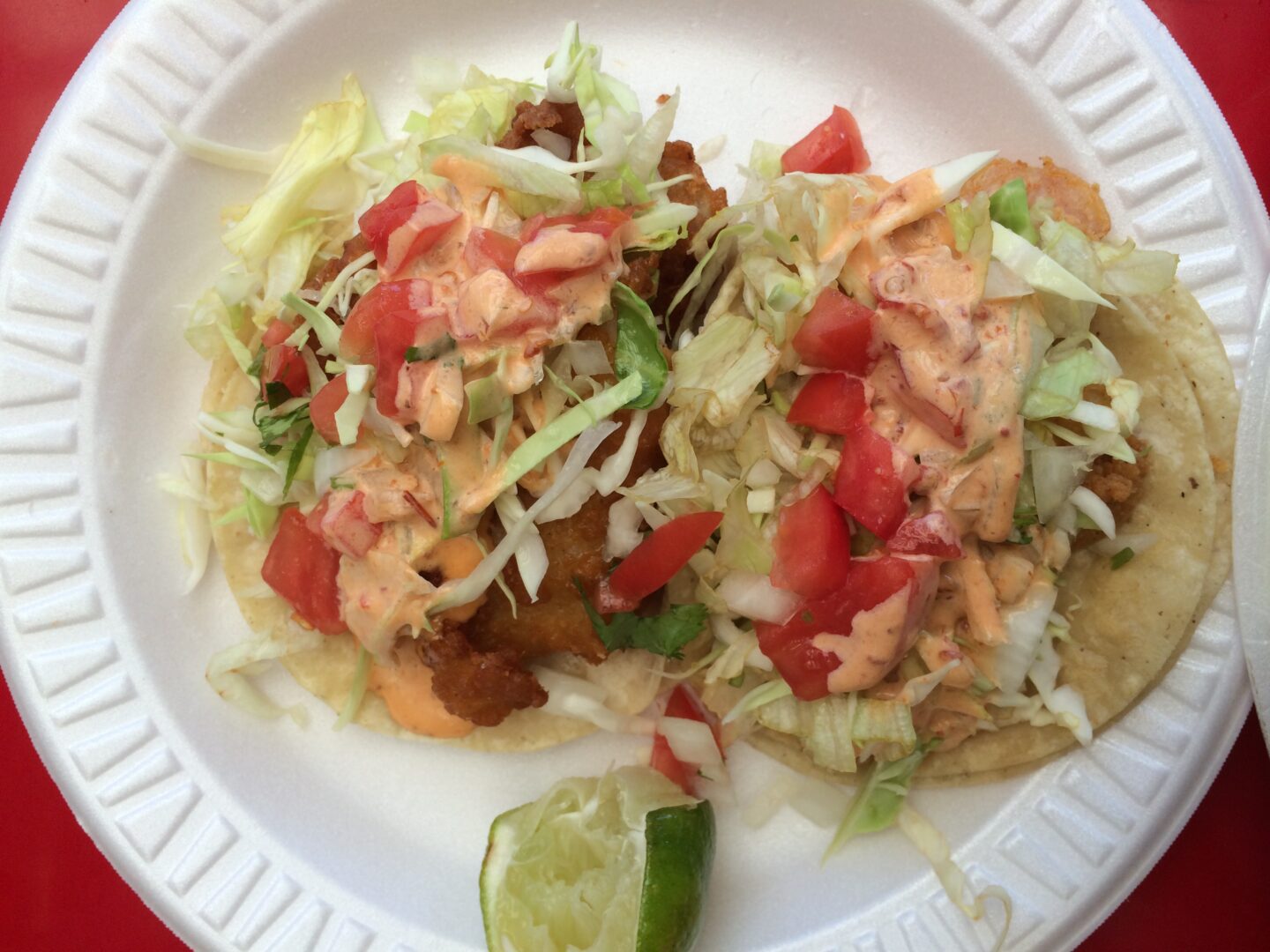 If you think Socal an odd choice for culinary inspiration, think again. Times are changing all over the West in terms of how we both perceive and prepare gourmet food. L.A. is an excellent example of that right now. A perfect mix of old and new food culture; simple, sublime cuisine still casual and smart enough not to try and be NY or SF. A city that really celebrates it food diversity. It's good to get out of the comfort zone of the Northern California wine country and be able to look back through a new lens and get perspective. It makes sense that if we run all over the globe in search of exciting ideas that we also pay a visit to our neighbors a few hours down the 101. Always in the name of R & D….