Looking for a sexy late summer food pairing? Look no further…
Whether it be freshly made chèvre from a local herd of Tomales Bay goats at White Whale Farm or thickened creme fraiche (we make ours using Sonoma & Marin county cream) turned into a slightly sweet Italian pudding, the richness of milk, cream or cheese works in perfect tandom with the sweet and tart stone fruit.
Just like our dairy producers, we are proud of our peach growers and want to show them off too. We love Kashiwase Farms in Winton (just East of the 99), Dry Creek Peaches in Healdsburg & Full Belly Farms in the great Capay Valley.
What could be easier and more delicious with a glass of crisp, fruity white (try a 0.0 rs Gewurtztraminer) than an olive oil bathed crostini with freshly whipped goat cheese, firm yellow peaches, a super fruity olive oil and sea salt? This is a wonderful hors d'oeuvre treat before dinner. Don't forget the tender, young rosemary…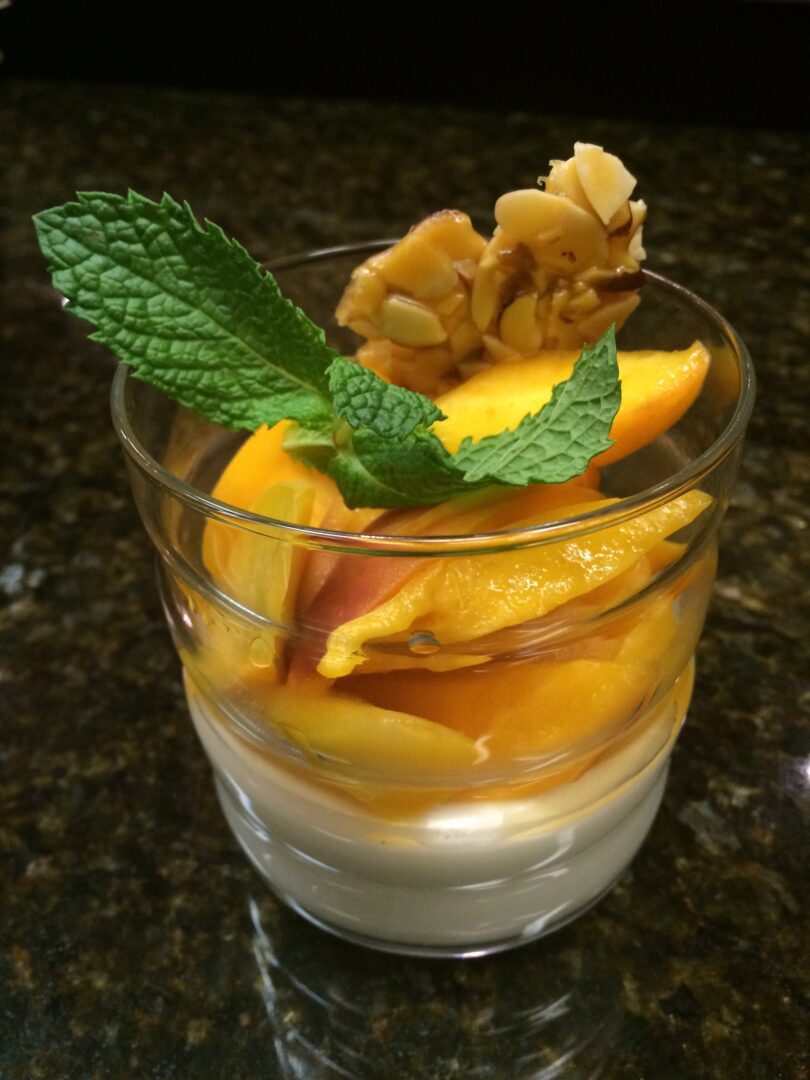 A perfect sweet finish would have to be our tart panna cotta made with buttermilk and cream and topped with uber ripe freestone peaches, toasted almond brittle and mint. This would also be incredible as breakfast in bed…