Ever since we spent that long weekend in Barcelona 5 years ago we have been offering certain clients the chance to experience paella at Bay Laurel Culinary events. We make ours over a real fire using a combination of mesquite charcoal and organic almond wood. We get creative with garnishes but always use Calaspara rice and our homemade chicken, shellfish or vegetable stock. We take our time with the sofrito, use the best Spanish Saffron and take care to create but not burn the socarrat.
In order to make all guests comfortable we will usually offer a choice of paellas. On the menu here we have one with rock shrimp and chicken (surf & turf) and another loaded with fresh vegetables from a local farm.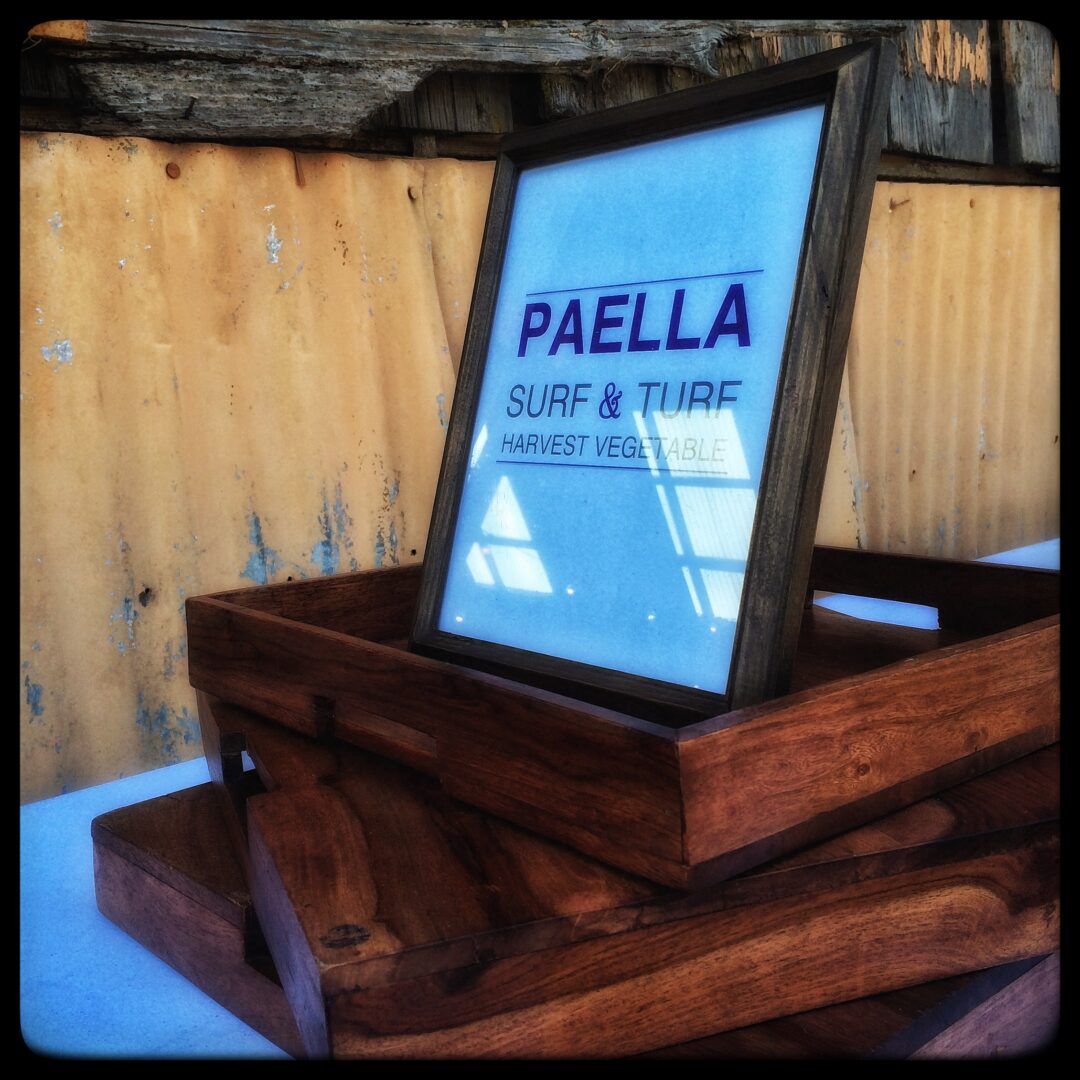 You have be tough to cook over an open flame hot enough to sear ten pounds of chicken pieces and bring as many quarts of stock to a quick boil. You also have to work quickly and with absolute confidence of movement to work two different paellas over the same fire. The vegetable paella in the lower left of the picture below contains carrots, leeks and three different types of sweet peppers.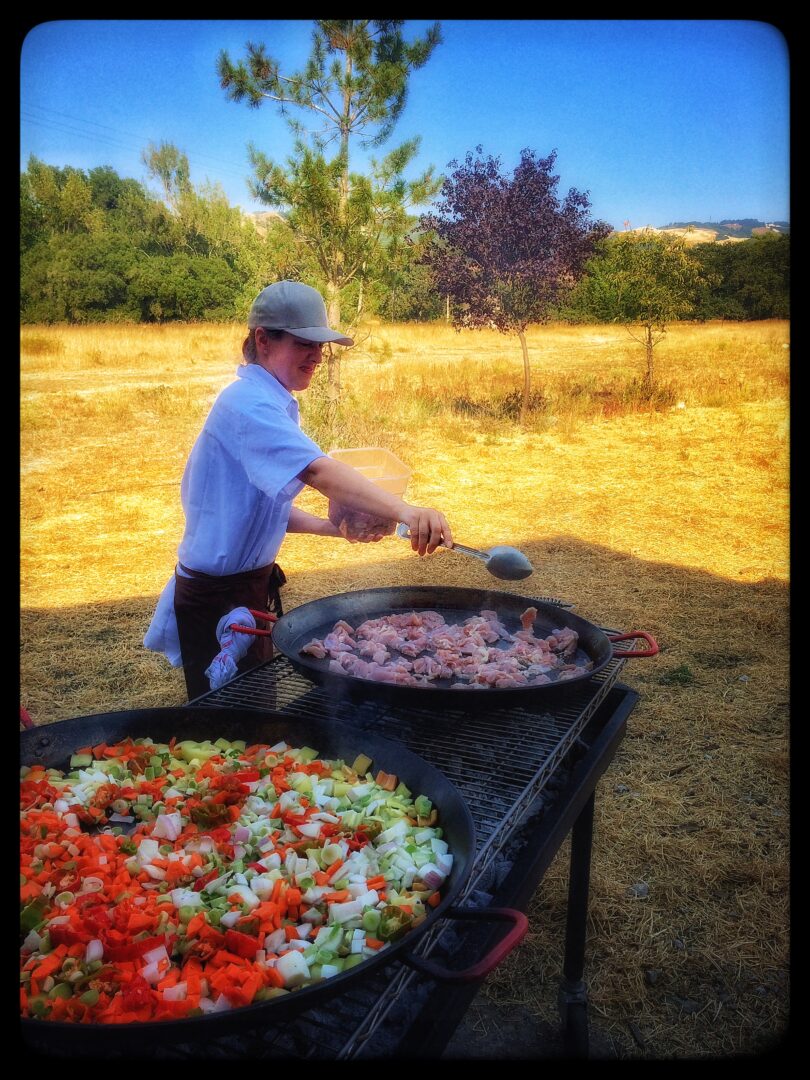 Knowing how the fire will burn is paramount to cooking this amount of paella. The fire must first be hot enough to sear meat or vegetables and powerful enough to bring a lot of stock to a boil but then mellow enough during the process to gently simmer the pans until gliding into a gentle finish for a crispy, caramelized crust on the underside of the rice known as socarrat. Notice the gorgeous saffron color in both pans.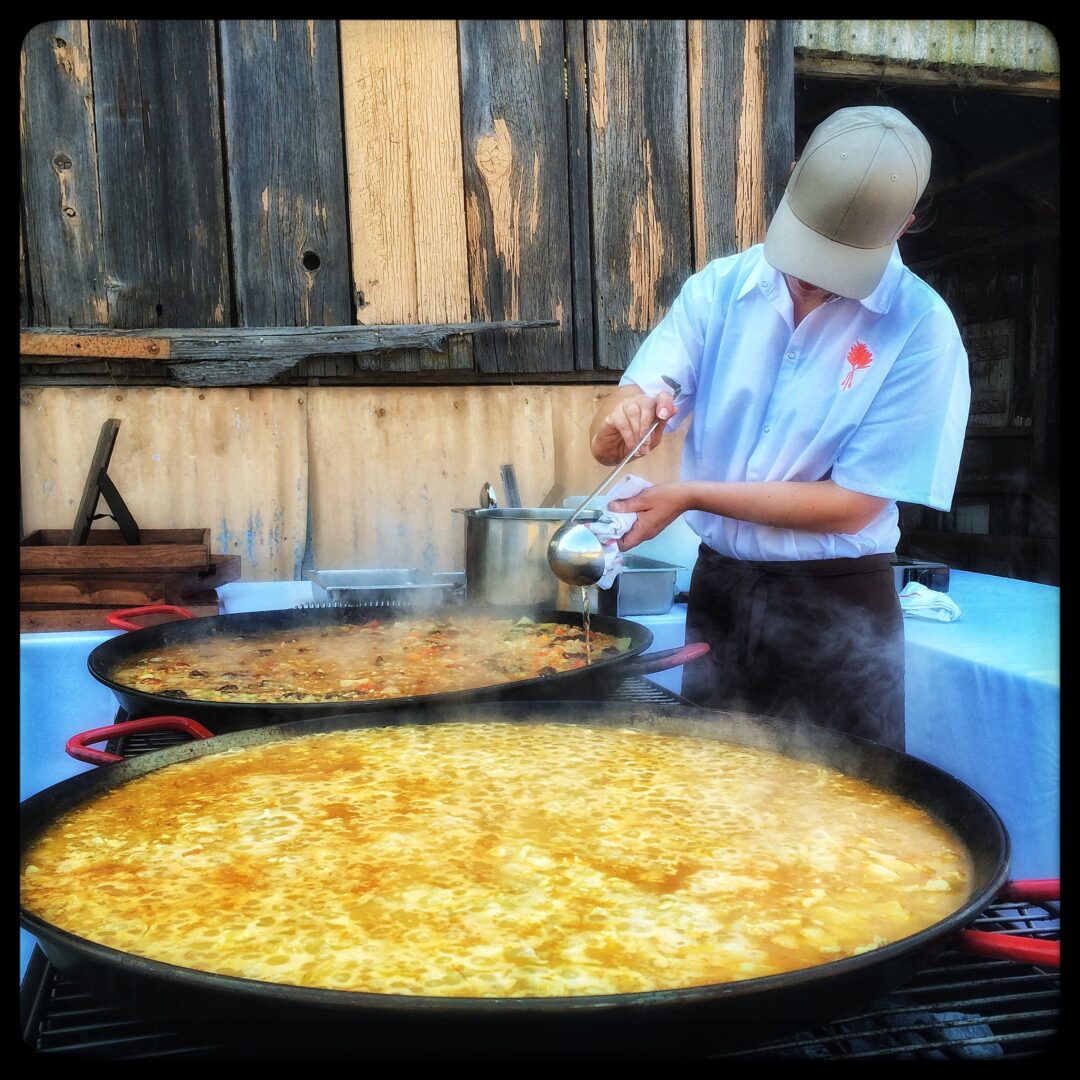 Below is a close up of the chicken and rock shrimp paella garnished with plenty of green onions, parsley and Lemon and ready to be served right off the grill it was cooked upon.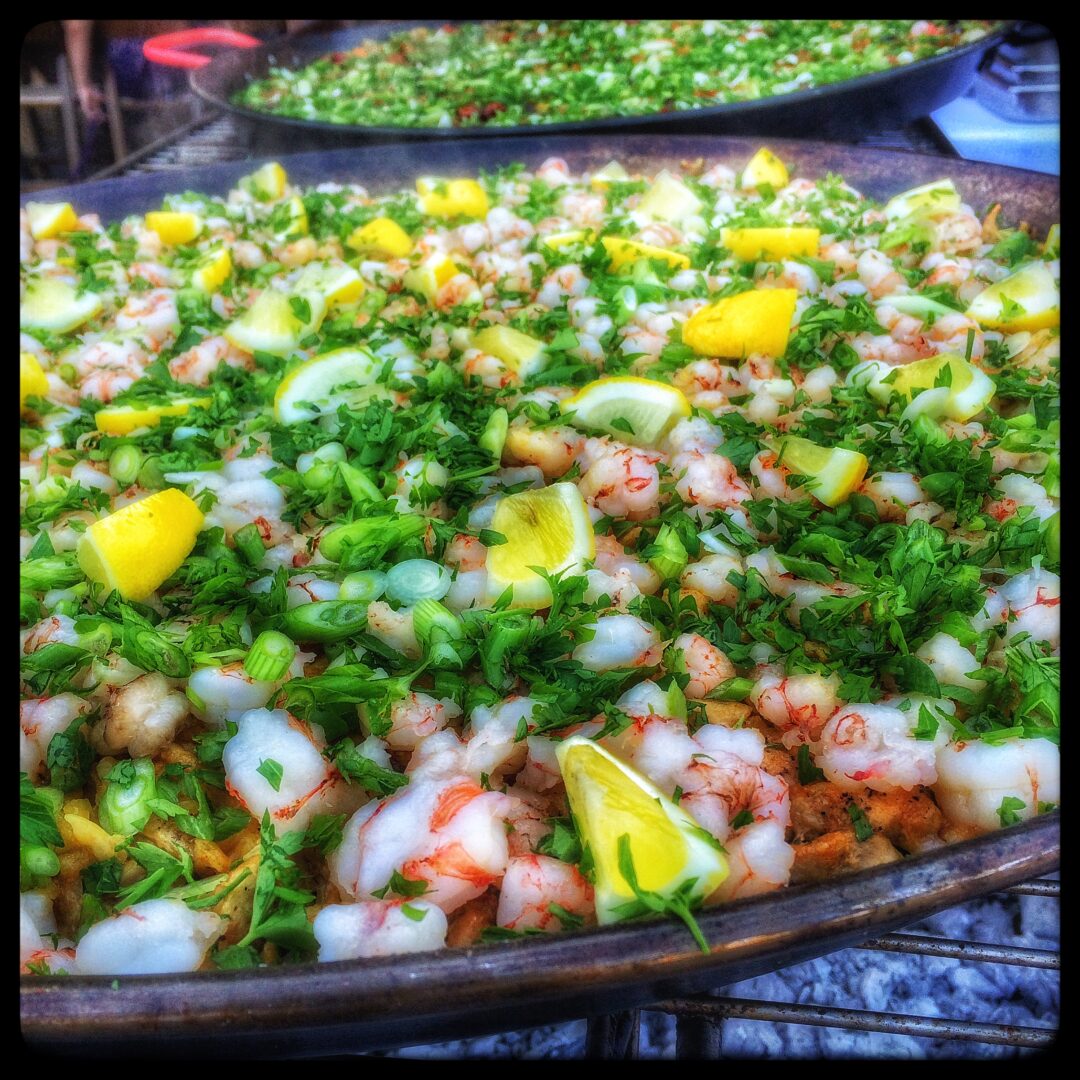 Paella is a great dish to feed a crowd but learning the proper technique takes time, patience and plenty of practice so it makes sense to hire chefs that know what they are doing (especially when cooking over a natural flame). Let Bay Laurel Culinary & Kitchen be those chefs for you at your next backyard party or horse barn soiree. Operators are standing by.