Just because we take some time off the 'kitchen' clock in the winter, doesn't mean we still don't want tasty snacks at home. And…, it really doesn't get any easier, or more satisfying than this.
Follow along, thank us after.
Start with a good loaf of country style bread. Slice it thickly and toast it lightly.
Get out your favorite fruit butter. Smear a reasonable amount on the toast.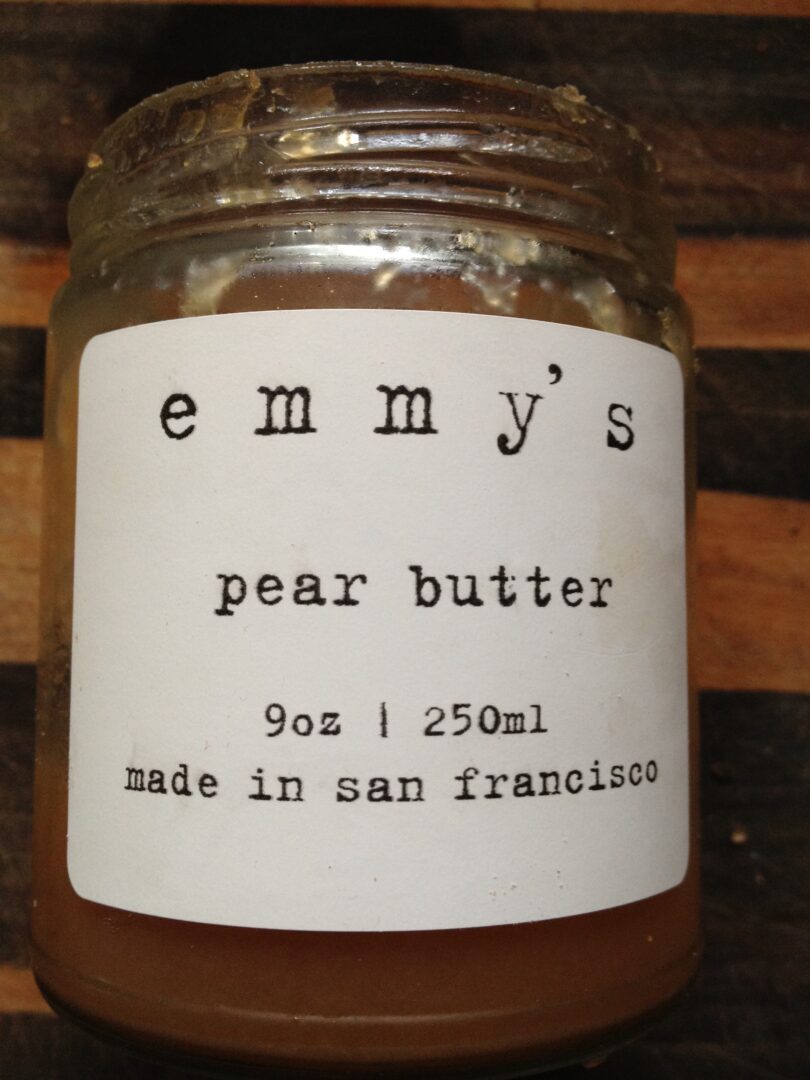 Top the bread and butter with roasted baby onions (cleaned onions cut in half, tossed with olive oil and salt and roasted in 375f oven for 30 minutes).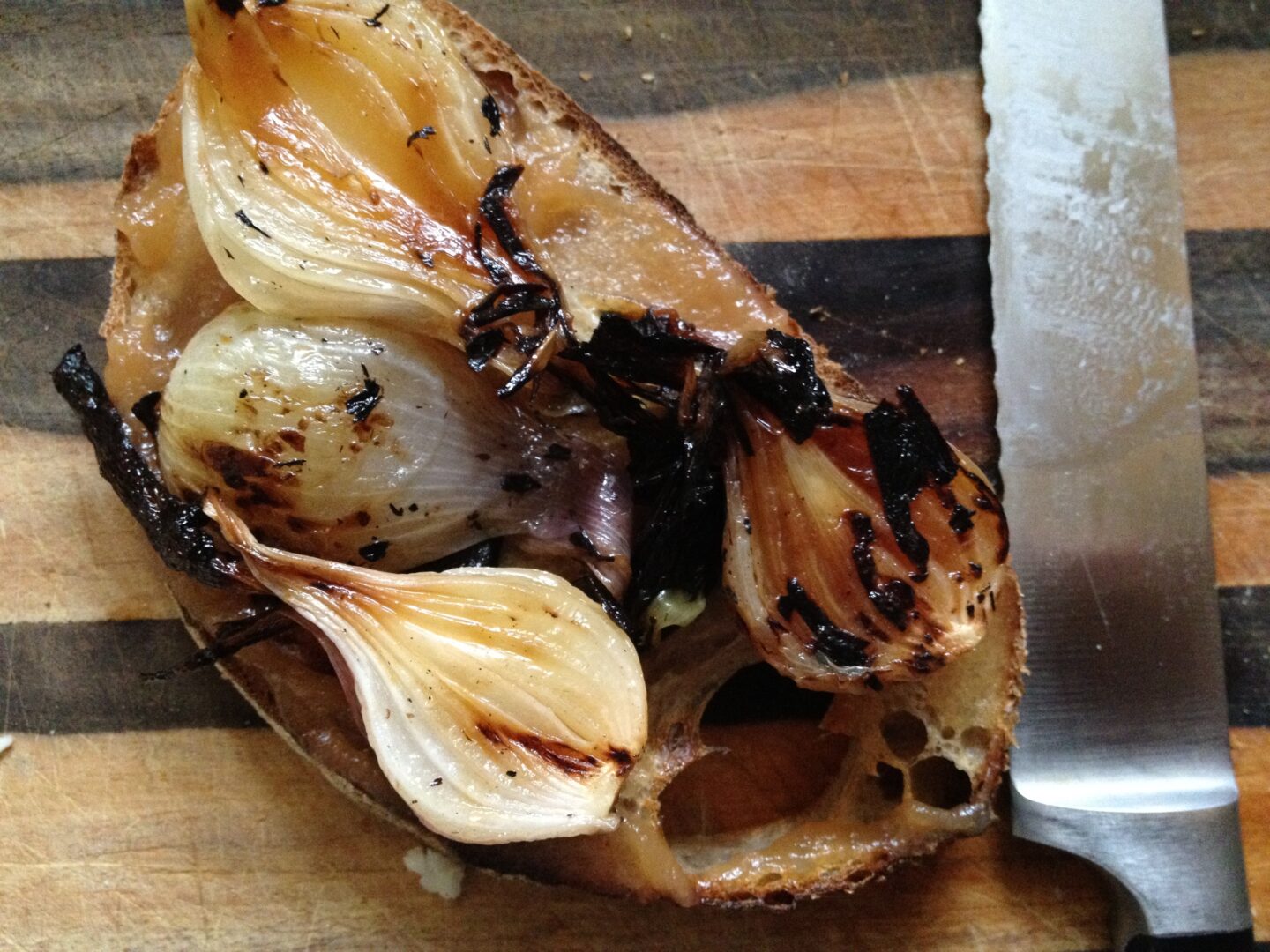 Use a good melting cheese, nothing that will break and get oily.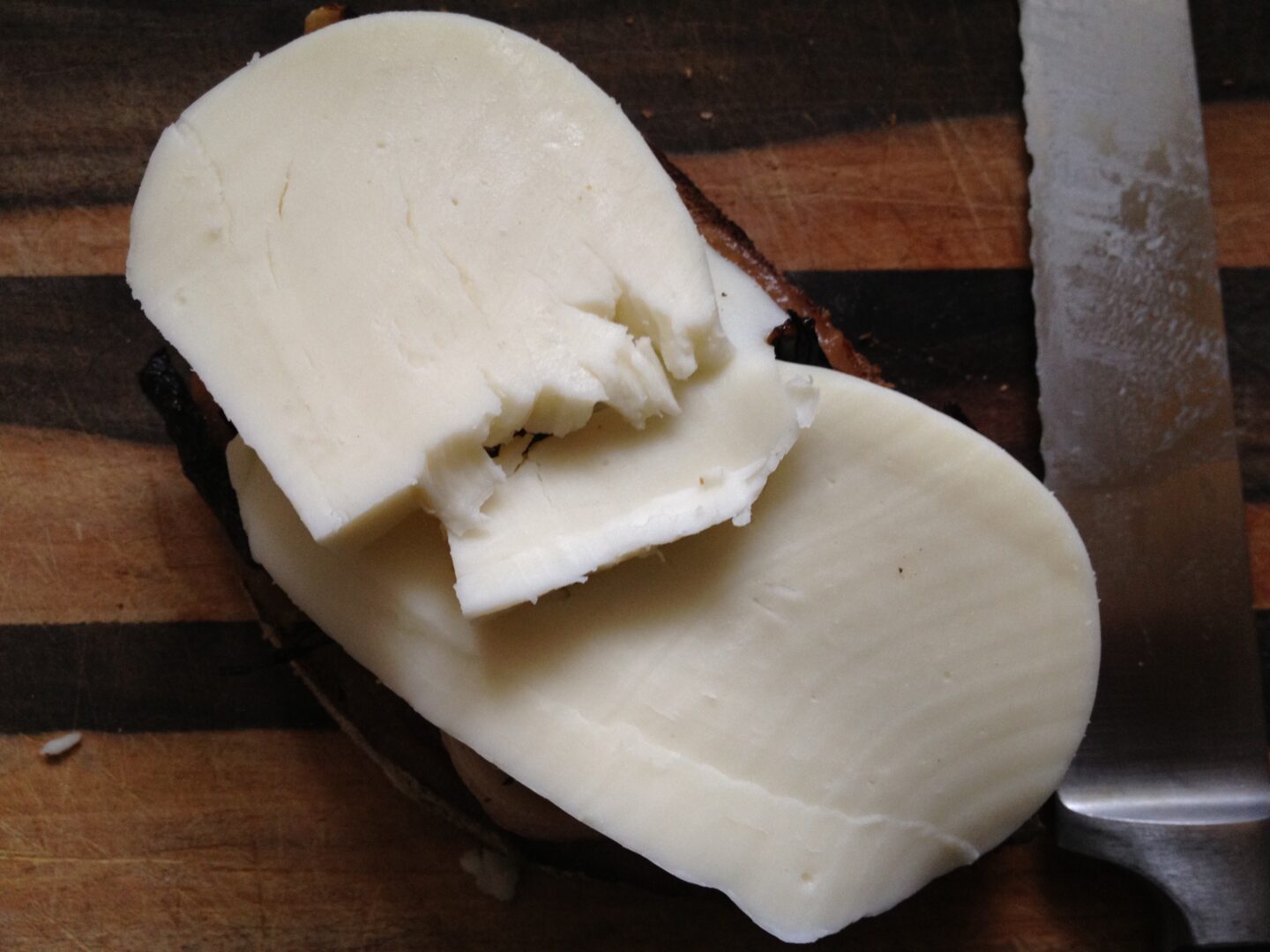 Use some nice thyme, fresh is fine but we use dried because it's what we have the most of in winter.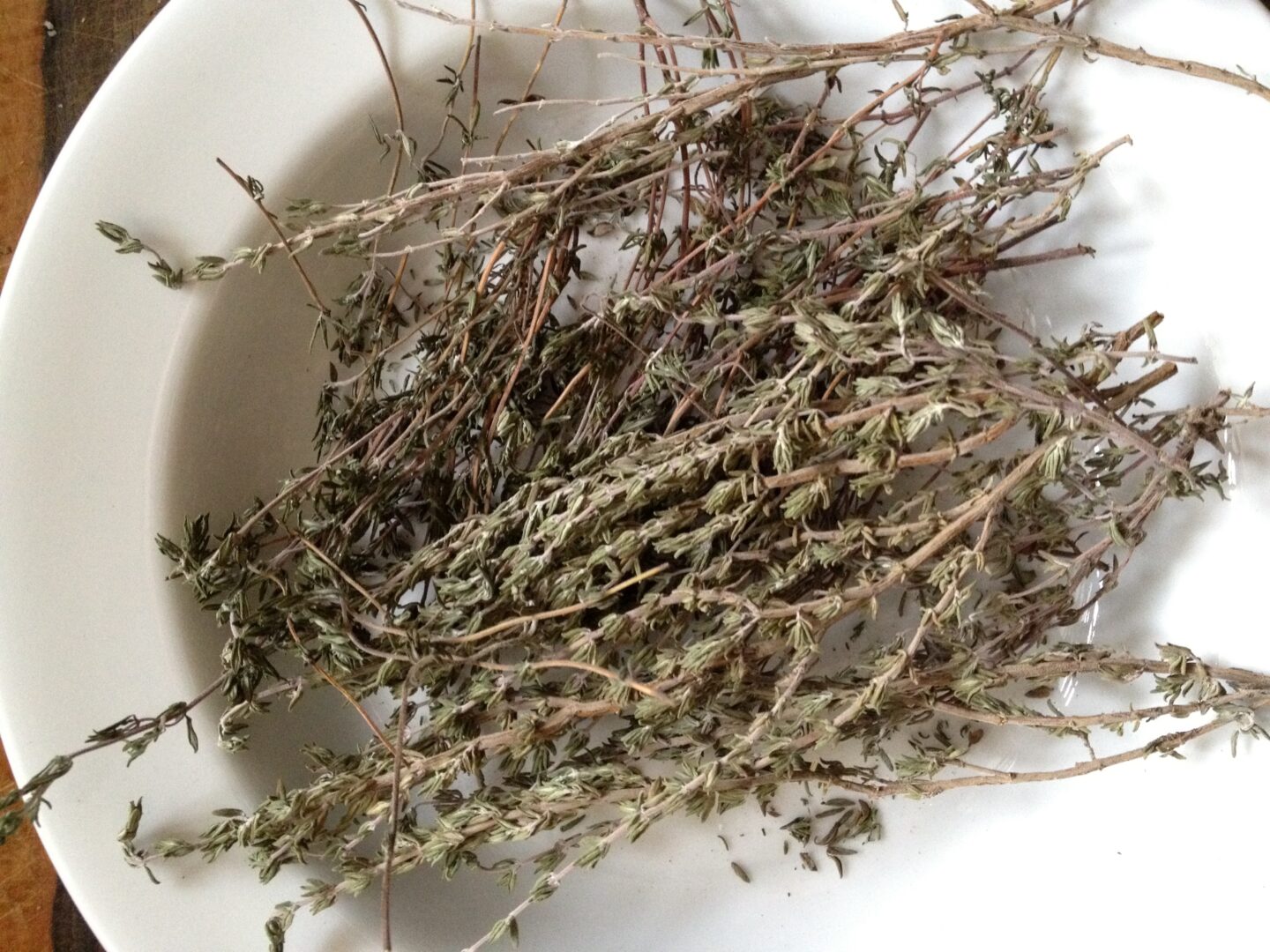 Bake that tartine in a 400f oven for 10 minutes or longer to get it good and gooey and nicely golden brown. Then top it with the thyme.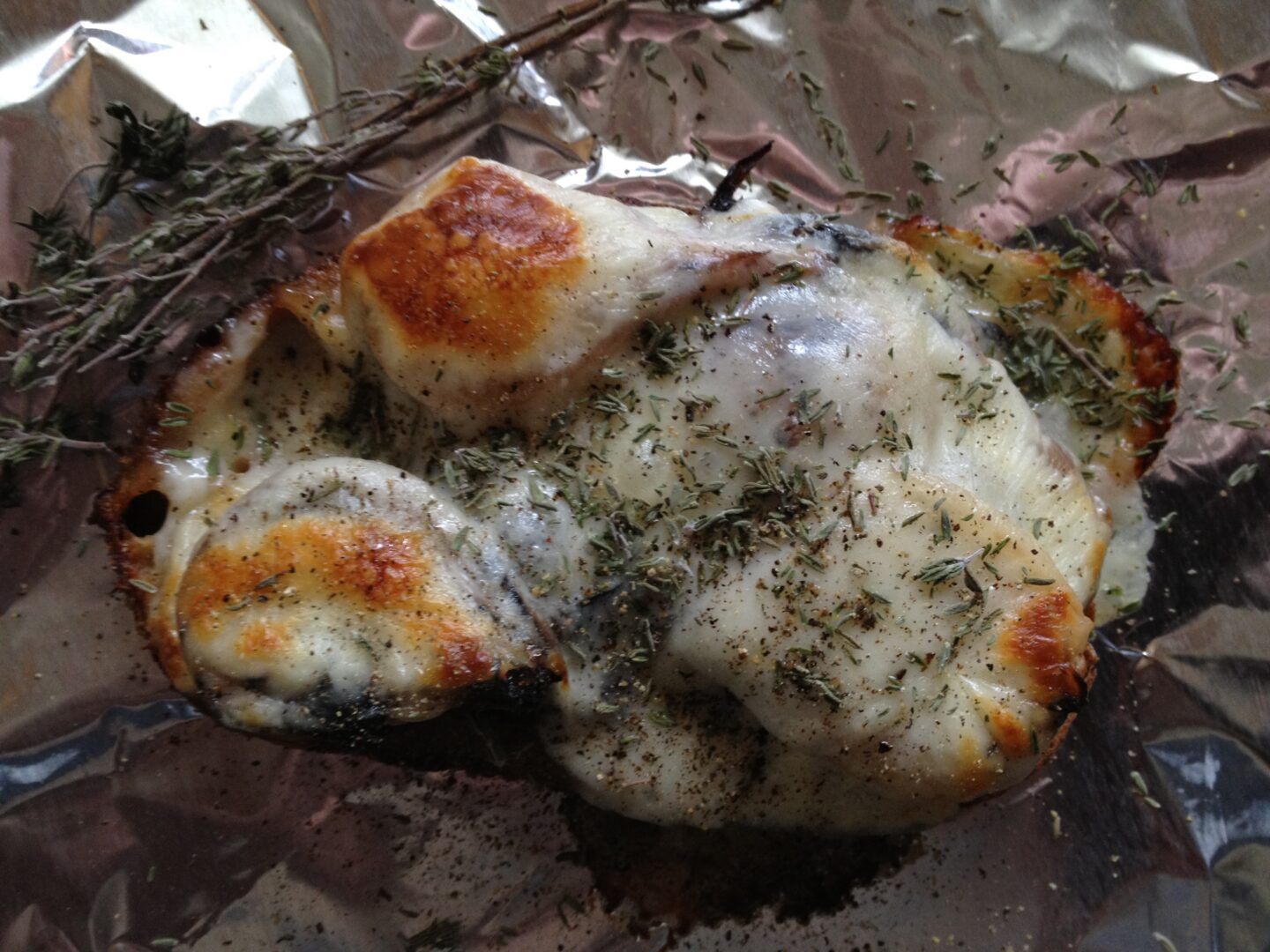 If you want to share, and we know you do, cut your snack into bite size pieces and make a friend.