Going to Punte del Este and not eating a Chivito would be like going to Coney Island and not eating a hot dog. Actually it would be worse. Chivito is the ultimate Uruguayan snack attack. It's like a sandwich within a sandwich. It's like Homer Simpson designed it. It's like a South American Dagwood.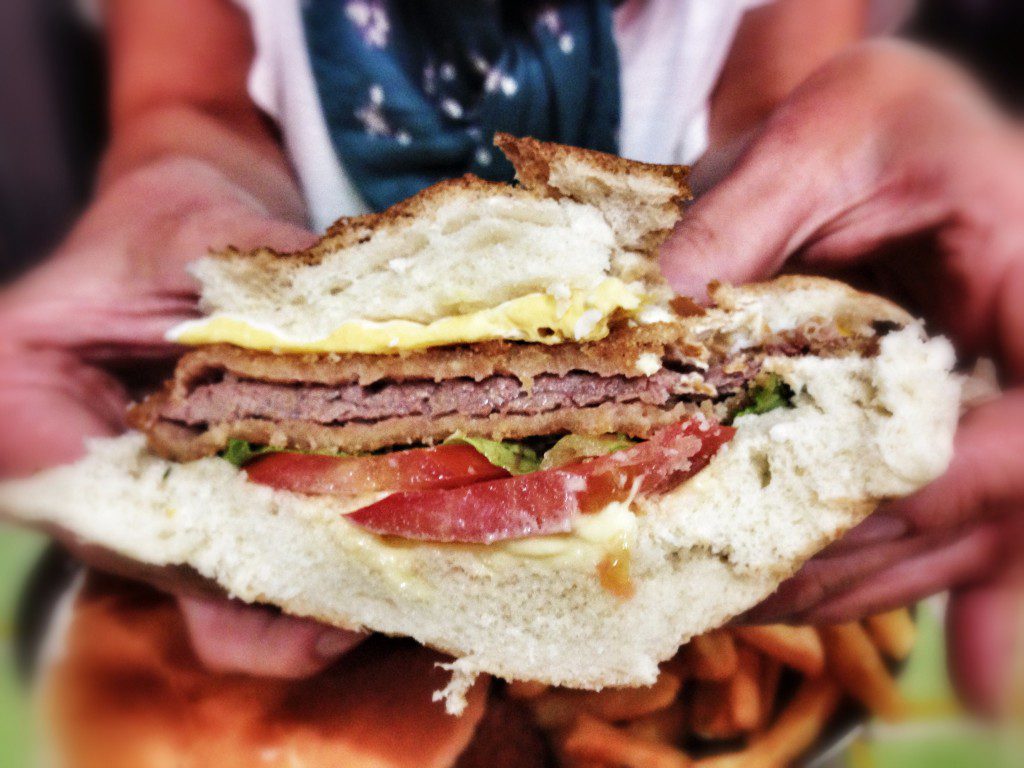 Like a lot of culinary curiosities, this grinder was invented long ago by a chef trying to please a patron with staples he had on hand in the kitchen (the woman, an Argentine,  wanted goat but she got ham and cheese adorned steak on a roll). The particular incident was the catalyst for Uruguay's national dish, the Chivito. By now these sandwiches come in all shapes and sizes, on different types of bread and with any number of adornments (roasted peppers, olives, pickled vegetables, herbs, etc). They are on the menu at the most posh establishments in town, as well as the most humble street carts on the beach. Locals eat these things around the clock but we journeyed out for ours at a much more respectable time; after drinking rum by the hotel pool all evening.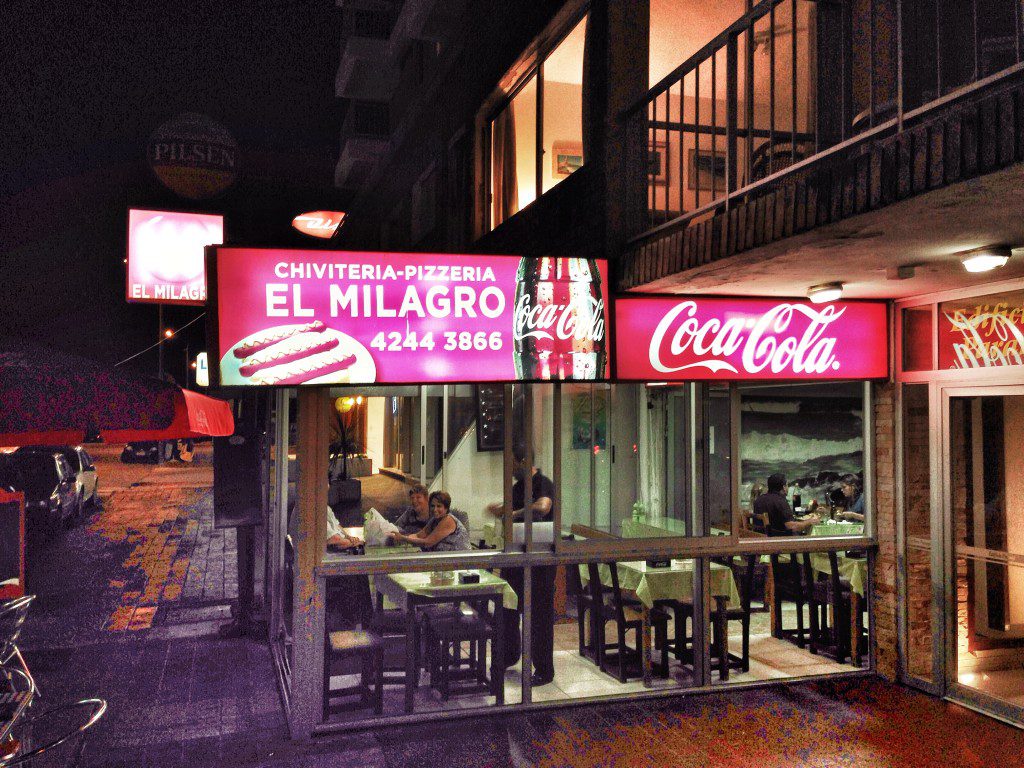 Although quite aware of the choices before us, we decided to try 'El Milagro', a quiet whole-in-the-wall, off the main drag in a part of town that has long been forgotten by the glitz and glam set that heads farther and farther north up the coast by the minute. The place specializes in hot dogs, pizza by the meter, Chivito and Milanesa (a cousin to the chivito featuring a very thin, breaded and fried steak topped with a fried egg on a mayonnaise slathered soft roll). We ordered one of each of the last two on the list. Both sandwiches arrived in their  purist form with hot crispy fries on the side. While the Milanesa was fresh-out-of-the-fryer crunchy deliciousness, the Chivito was by far the star of this show. A medium-rare griddled steak, layers of smokey ham and melted mozzarella, lettuce, tomato, mayonnaise and a perfectly fried egg all on a soft white roll.