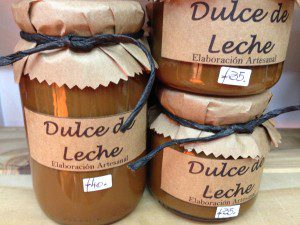 Argentina's famous sweet condiment is dangerously easy to develop a love for. Especially when it is served in a multitude of creative and delicious ways at every meal of the day. After much deliberation, here's our list of our favorite dulce de leche bites:
1. Piping hot, crispy churro, rolled in cinnamon sugar and filled with dulce.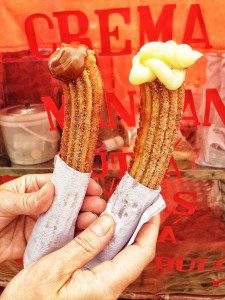 2. White chocolate alfajor cookie – a layer of thick dulce de leche sandwiched between two cookies & then bathed in white chocolate.
3. Dulce de leche granizado gelato – wafer thin shavings of dark chocolate folded into rich, salty sweet dulce de leche gelato.
4. Dulce de leche Volcano – a warm, molten dulce de leche cake, served with a side of banana gelato.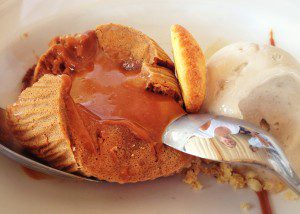 5. Dulce de leche frappachino – dulce de leche gelato, shot of espresso, dulce de leche sauce, whipped cream and chocolate shavings.