We talked to our butcher about cutting some big steaks for us.
Asked to create a menu to pair with an iconic Napa Valley Cabernet, we met the challenge by offering a dry-aged, prime beef bone-in ribeye steak for 4 grilled over mesquite wood. The steaks, AKA the 'Tomahawk' cut, are taken from the largest part of the rib area, three bones thick but with only the middle bone left on for presentation. The entire piece weighs in at about 4 pounds and measures from tip to tip about 18 inches long. Impressive to look at no doubt, but, when cooked correctly, is by far the juiciest, most succulent and flavorful piece of the entire beast.
When working with a raw product such as this, restraint is paramount and simple is better when it comes to the chef's process. Using just a a couple of key flavoring agents in the marinade, we let the boldness of the beef and the heat and smoke from the fire take the starring roles on the table that night.
Herbs are key in our cooking process and we consider the fresher the better. We harvest our bay leaves from the tree in front of our kitchen and we use them both green and dried. For this particular marinade we combined bay, black pepper and olive oil.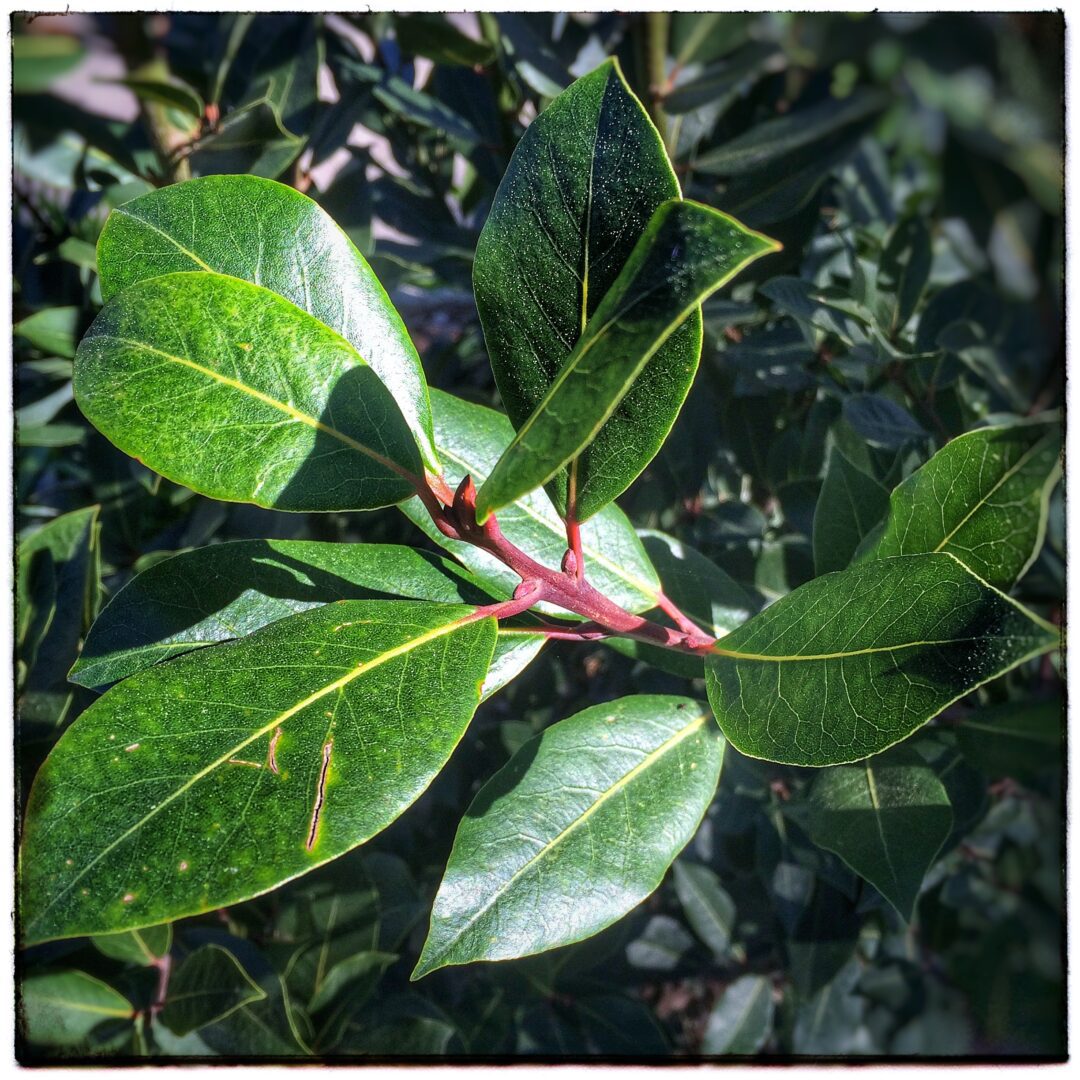 This may not look very big in the picture, but know that this steak was sitting on a full sheet pan…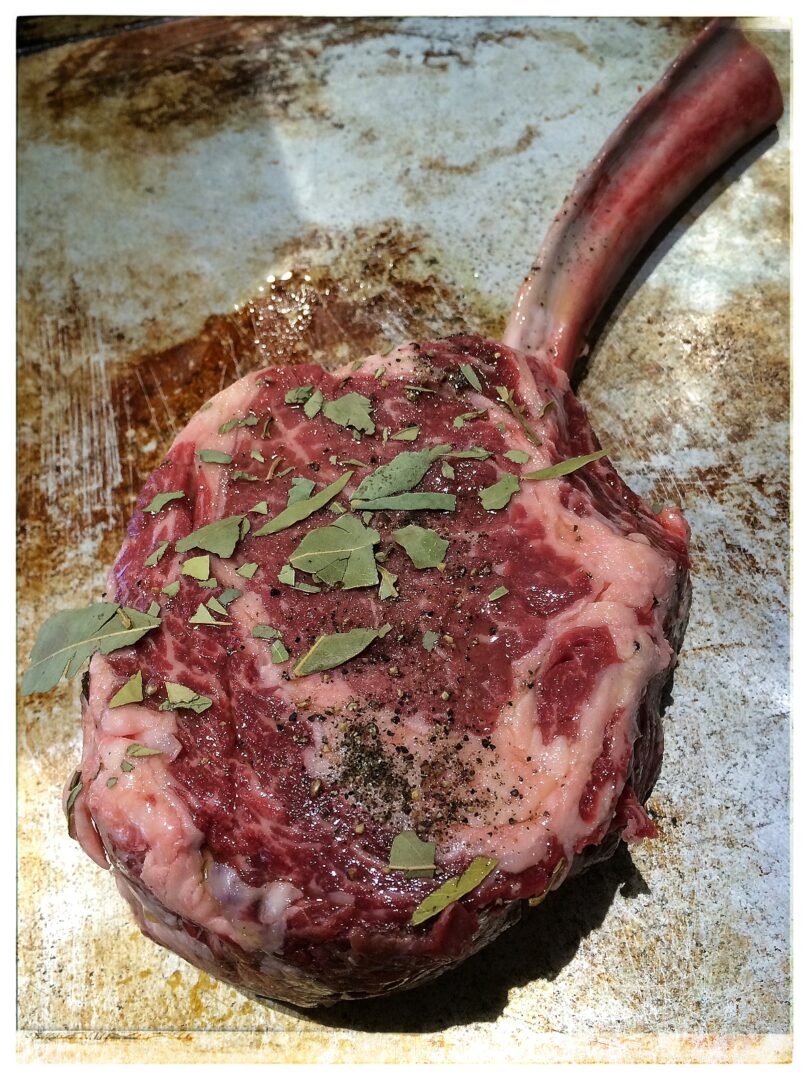 Here we stacked the steaks in an attempt to show how massive they were.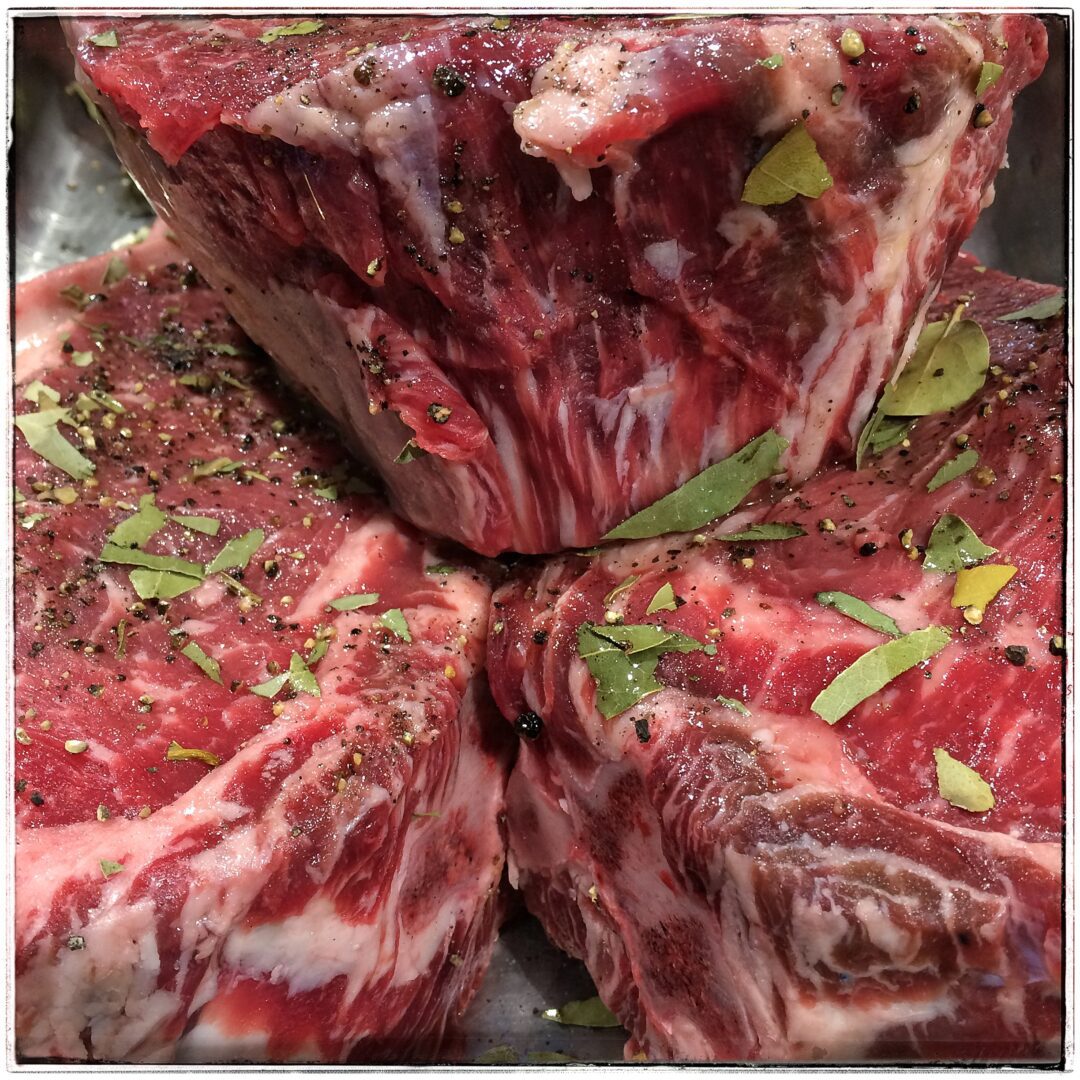 An important part of the process was to use real wood logs to grill the 'Tomahawks'. Real wood smoke and real wood heat is much harder to control than charcoal but the pay off for the guests was huge.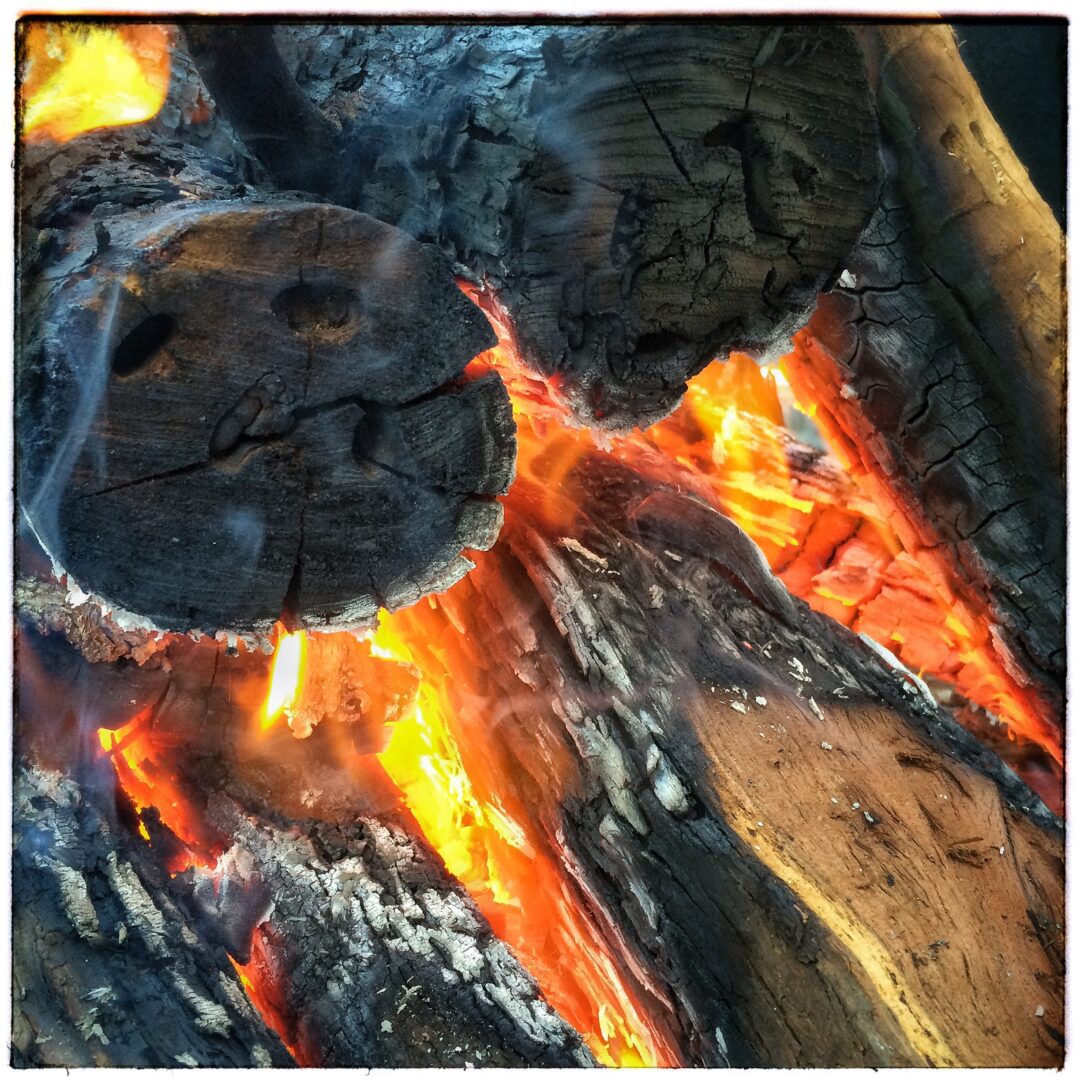 A few days before Spring, the rain clouds parted and left a lovely view before the crew as we cooked.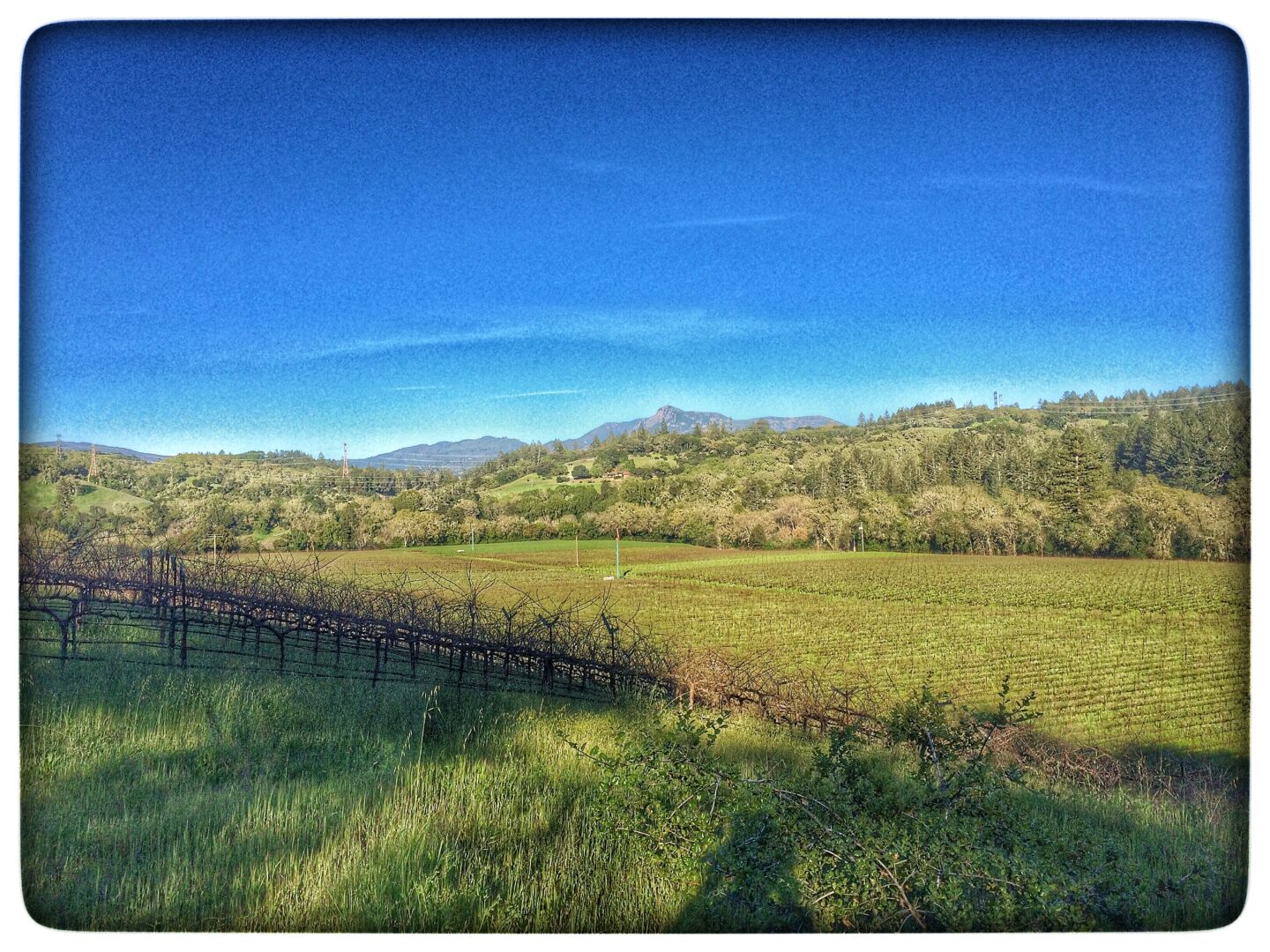 As we were ready to load the steaks onto the grill, we couldn't help ourselves. Just one shot to put these massive steaks into perspective…

Mesquite wood burns incredibly hot with amazing smoke. It also burns quite quickly which allowed us here to sear the steaks on both sides before letting them finish as the fire and coals dropped slightly in temperature.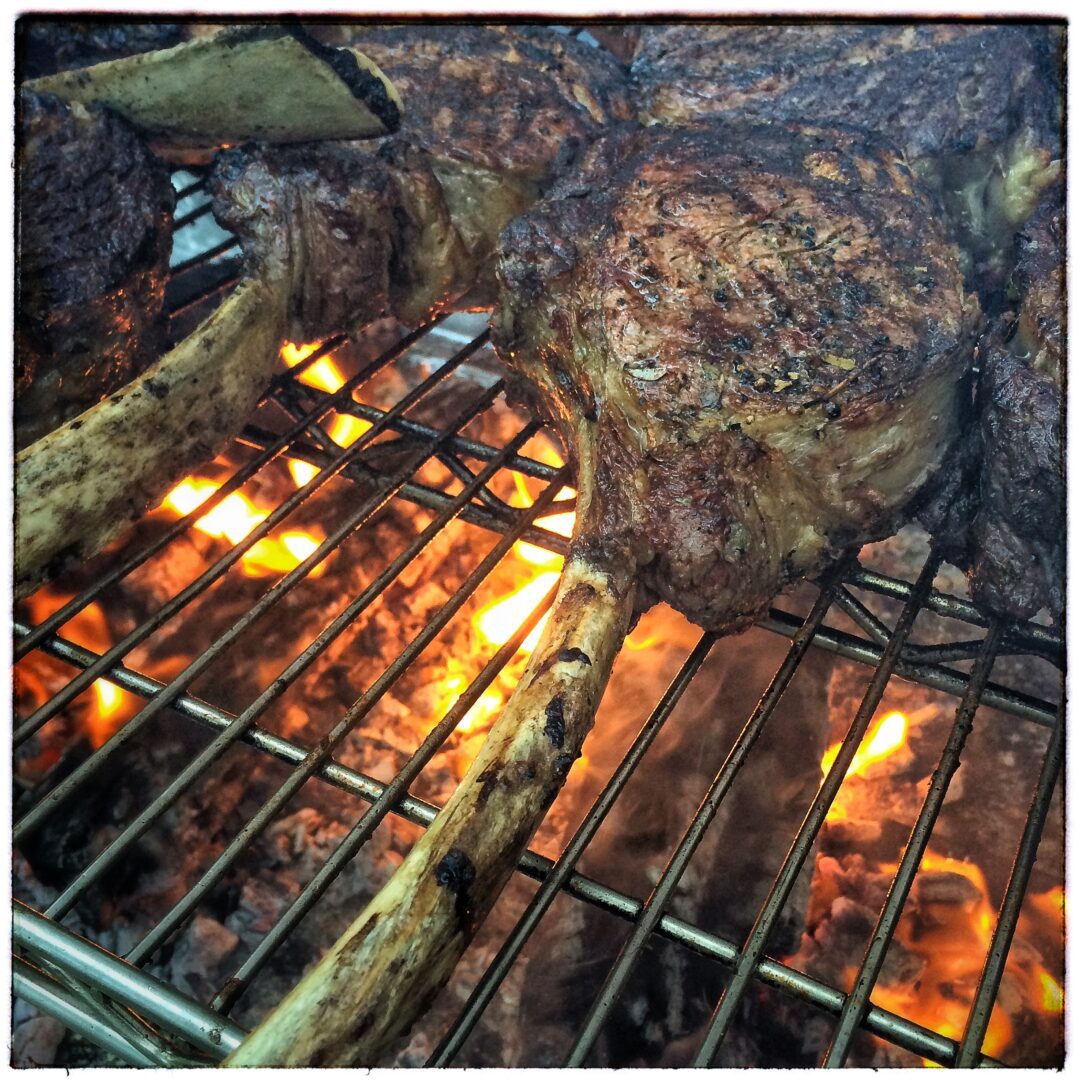 After a good resting period, the warm steaks are then taken to large wooden cutting boards; and, one at a time, sliced before being plated for family style service.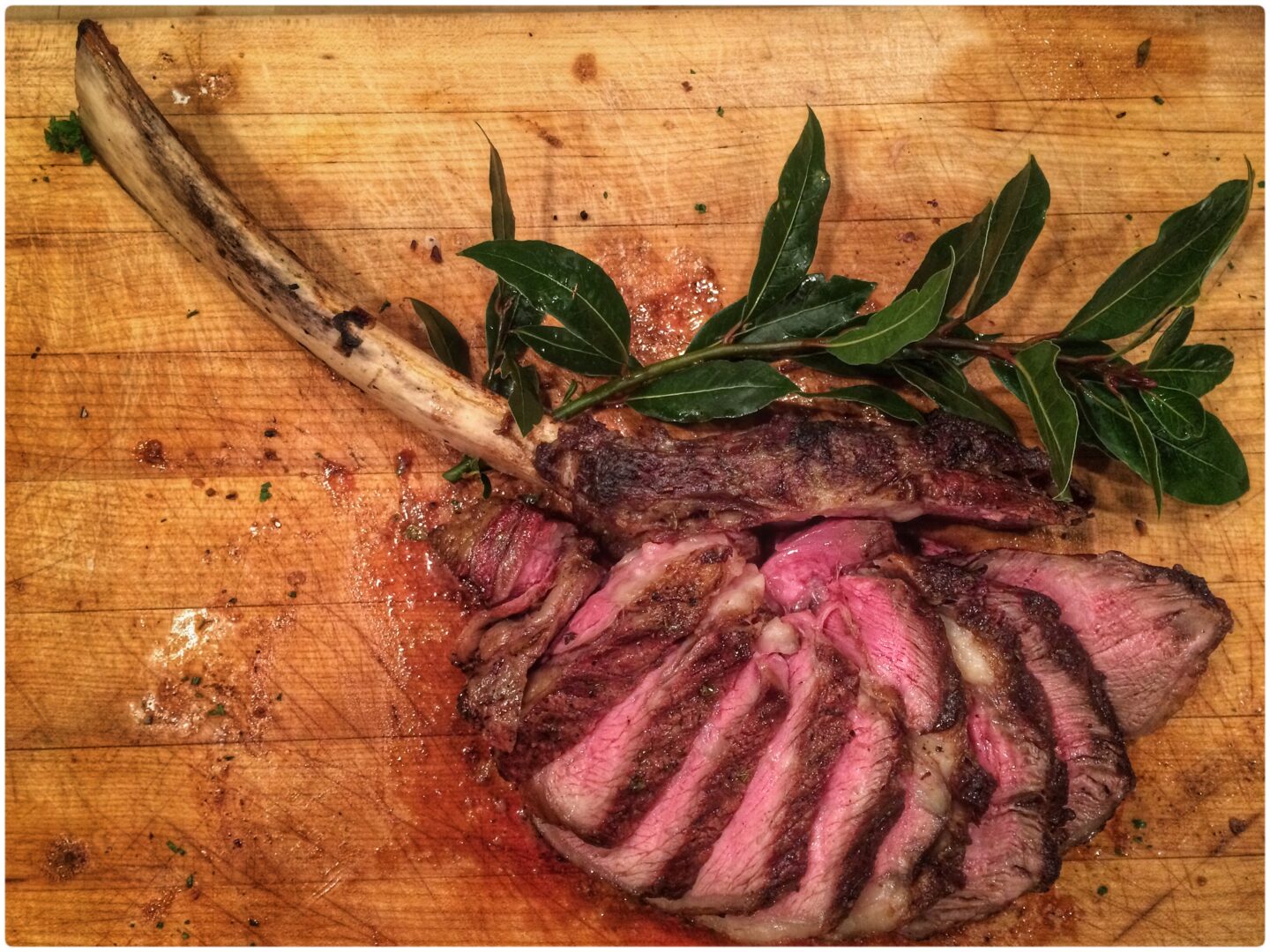 Each steak was presented with the bone, finished with sea salt and easily fed four hungry diners.