We were extremely pleased to prepare hors d'oeuvre and dinner for a small group of wine aficionados in early March '16 at Winner's Circle at Vine Hill Ranch. The house and grounds are stunning and the views are a great example of what makes people from all over the world want to come and visit Sonoma County, Ca. What an incredible place to hire Bay Laurel Culinary as your private chef outfit to come and create a unique, multi-course food and wine experience after a day of exploring the Russian River Valley.
Winner's Circle at Vine Hill Ranch sits on 60 private acres in the midst of Wine Country. This hilltop estate provides 360 degree panoramic views of vineyards, woods, mountains, and the Russian River Valley.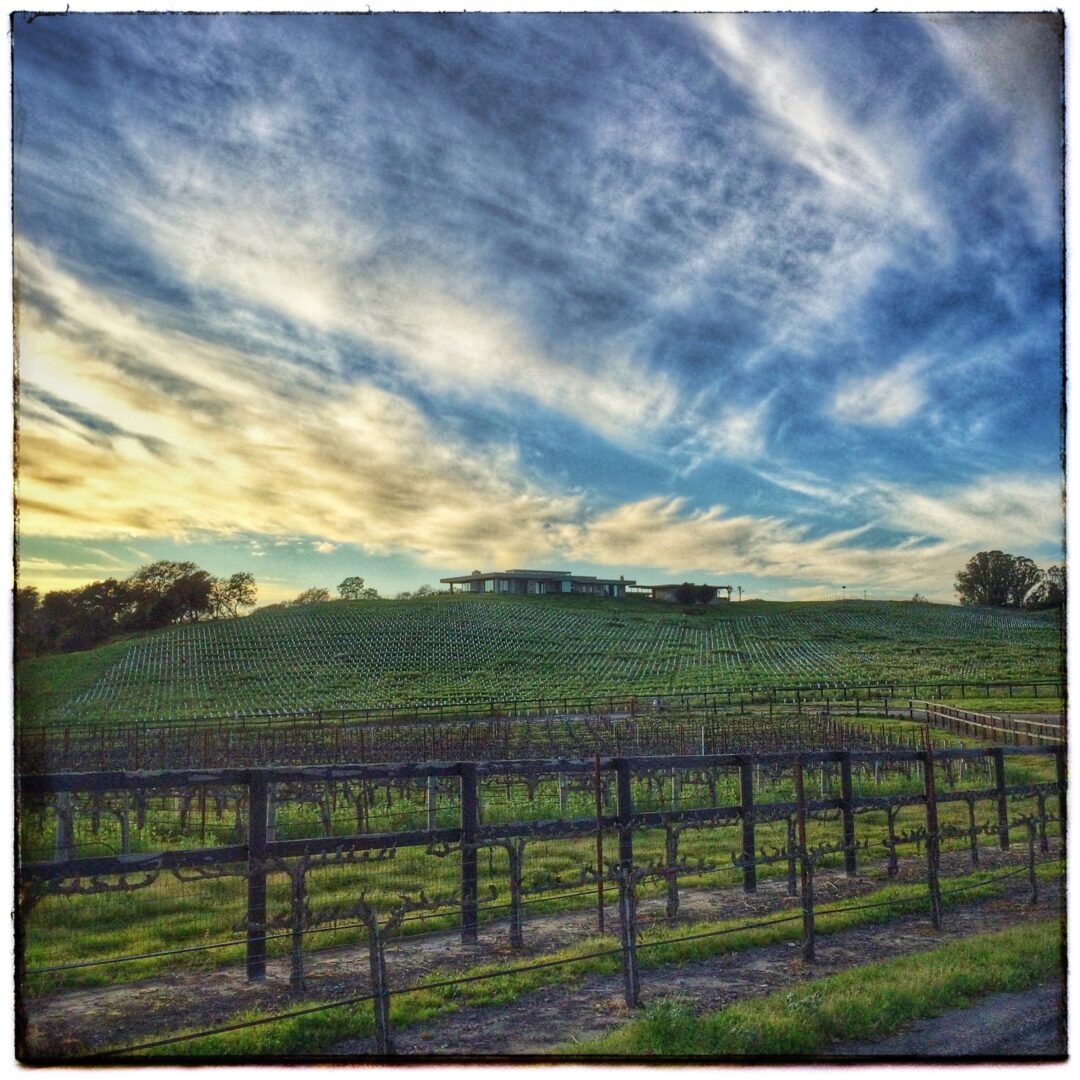 We make a concerted effort to keep the BLC Machine out of site wherever we work and our staff is trained to make the load-in and load-out as quiet and efficient as possible.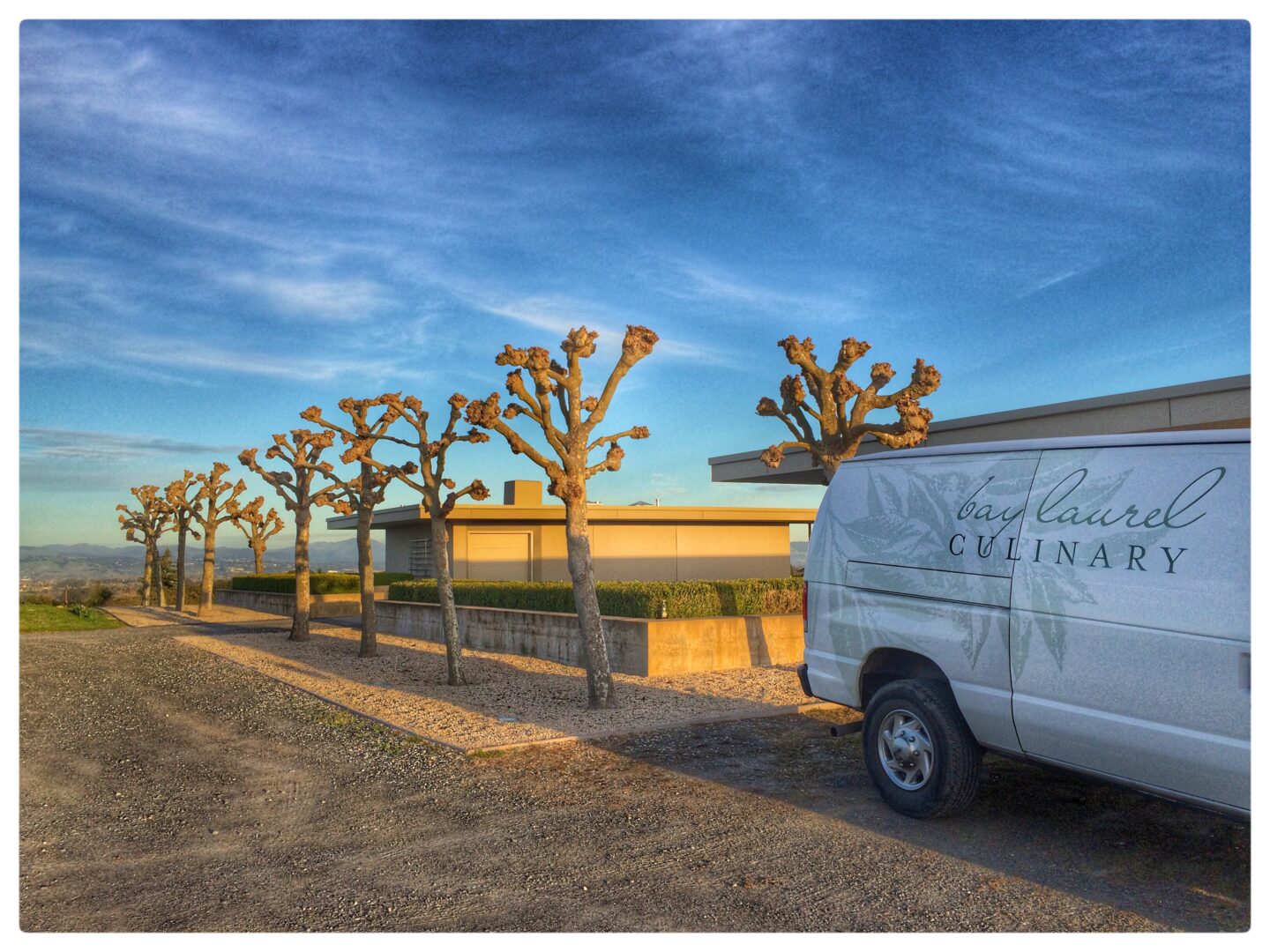 Look beyond the owl box. The view looking north-east at sunset bathes the vineyard, the Mayacama Mountains and Mt. St. Helena in gorgeous light bringing out the vivid green, rust and blue hues that can only be fully appreciated from Western Sonoma County. To be surrounded by such beauty is what inspires us and we hope that we pass along those feelings to our clients though our work.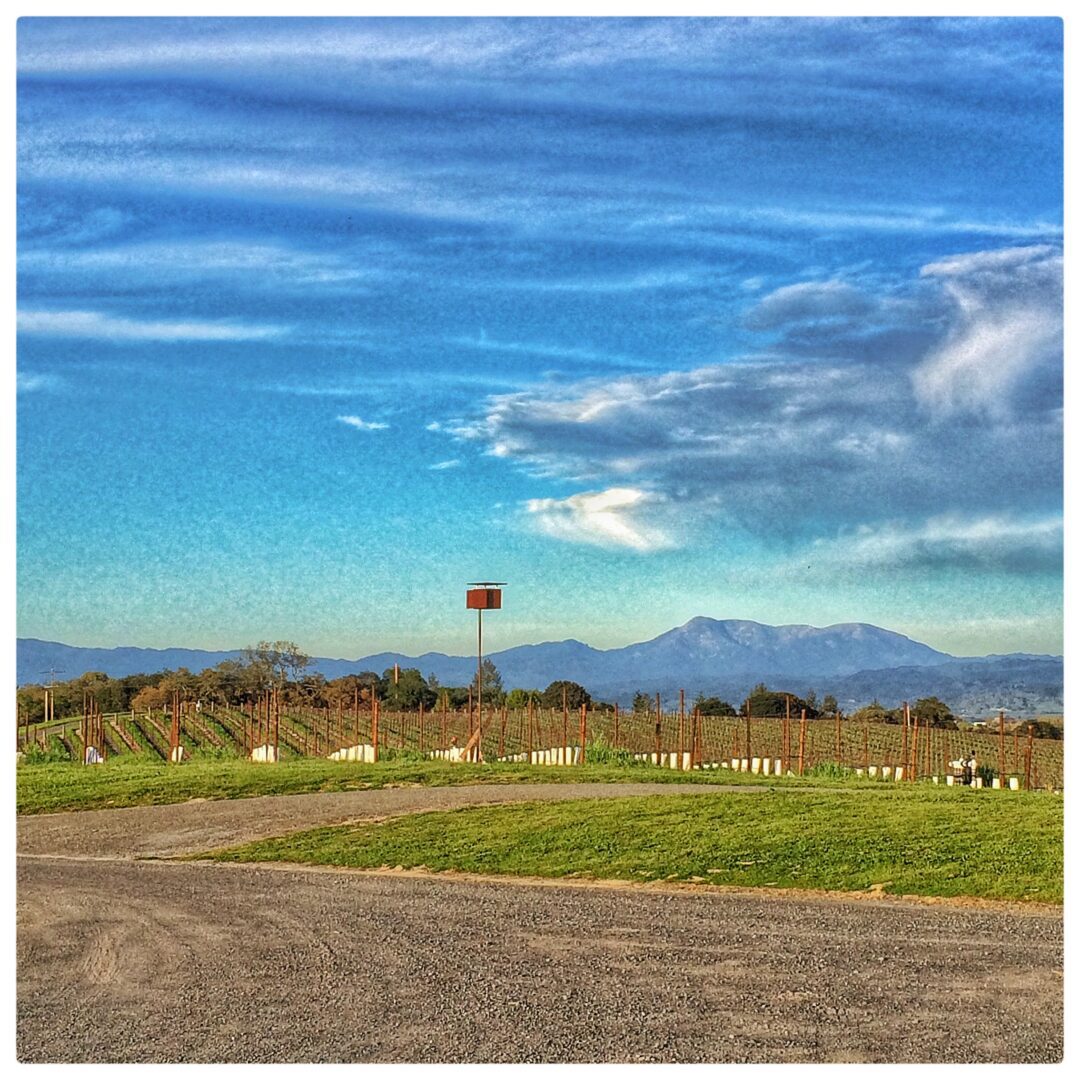 One of our classic hors d'oeuvre that we constantly change to match the seasons is our deviled egg. Here we added rich Cowgirl Creamery Fromage Blanc and sweet and sour pickled mustard seeds to play off one another with beautiful fava bean blossoms we grabbed from the vineyard to garnish.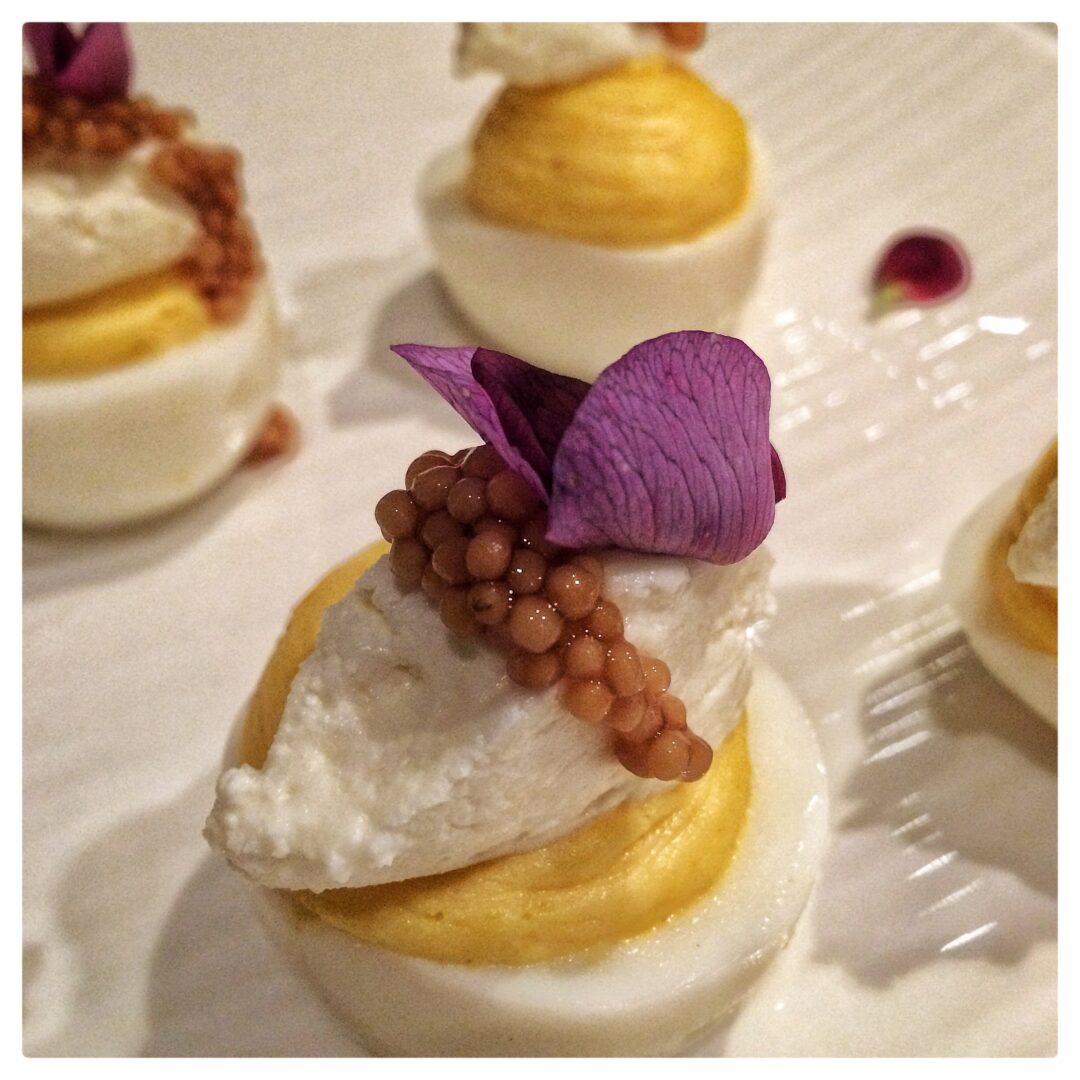 Cast iron roasted butternut squash sits atop creme fraiche in an endive spear for a new take on a classic. Sweet, savory, crunchy and refreshing; this bite had a surprising finish of young green basil sprouts and toasted sesame seeds.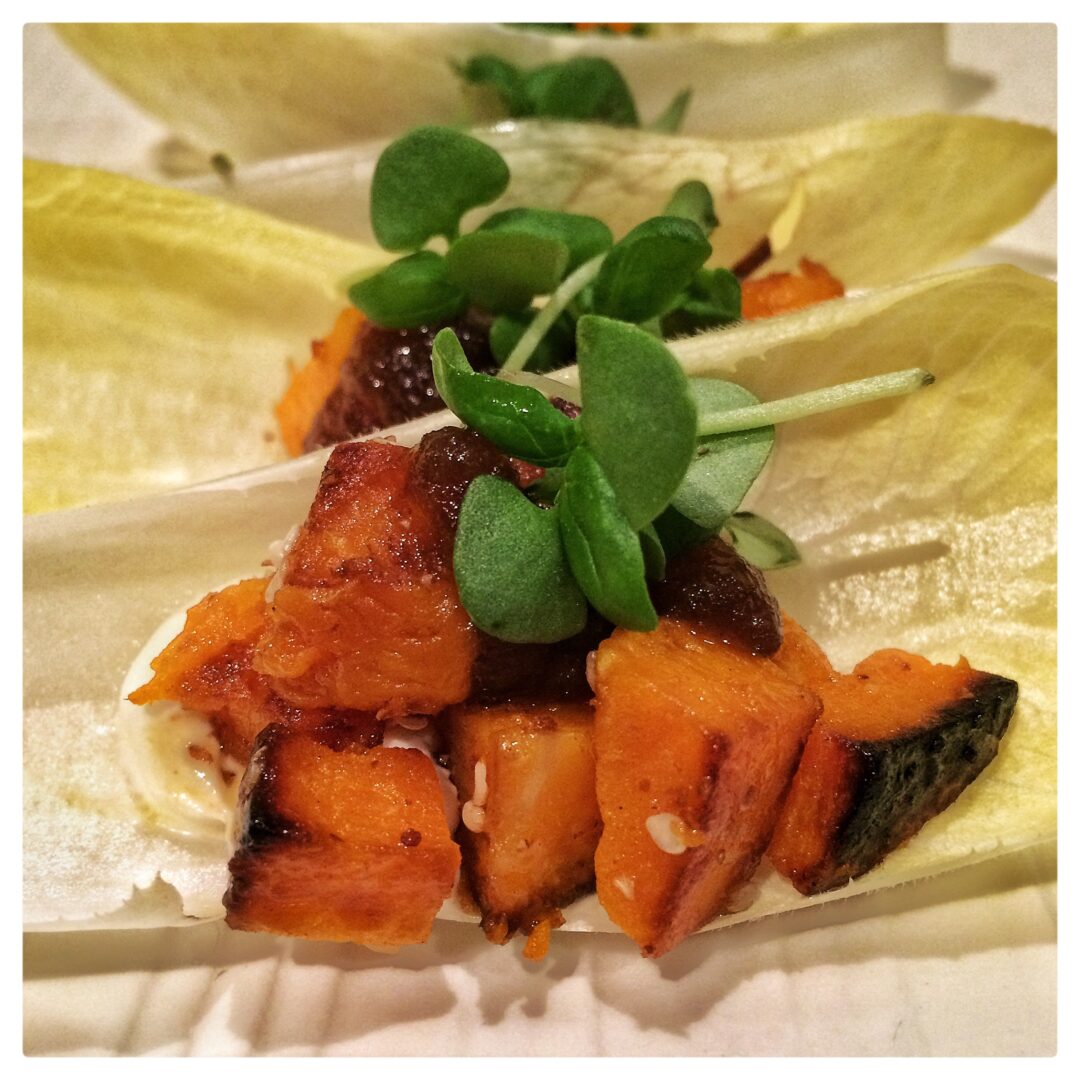 Twilight appears in the vineyards at Vine Hill Ranch, a Sonoma-Cutrer Property.