As a native of Ireland, I have always had a soft spot for rhubarb.
This peculiar, Spring/Summer vegetable was a dessert staple that was in heavy rotation half the year (my grandparents grew rhubarb in their garden); to this day, the scent of freshly cut stalks still evoke childhood dessert memories for me.
Rhubarb crumble, rhubarb tart (Irish "pie"), rhubarb sponge (cakey spoon pudding) – usually slathered in warm custard. We were rhubarb purists…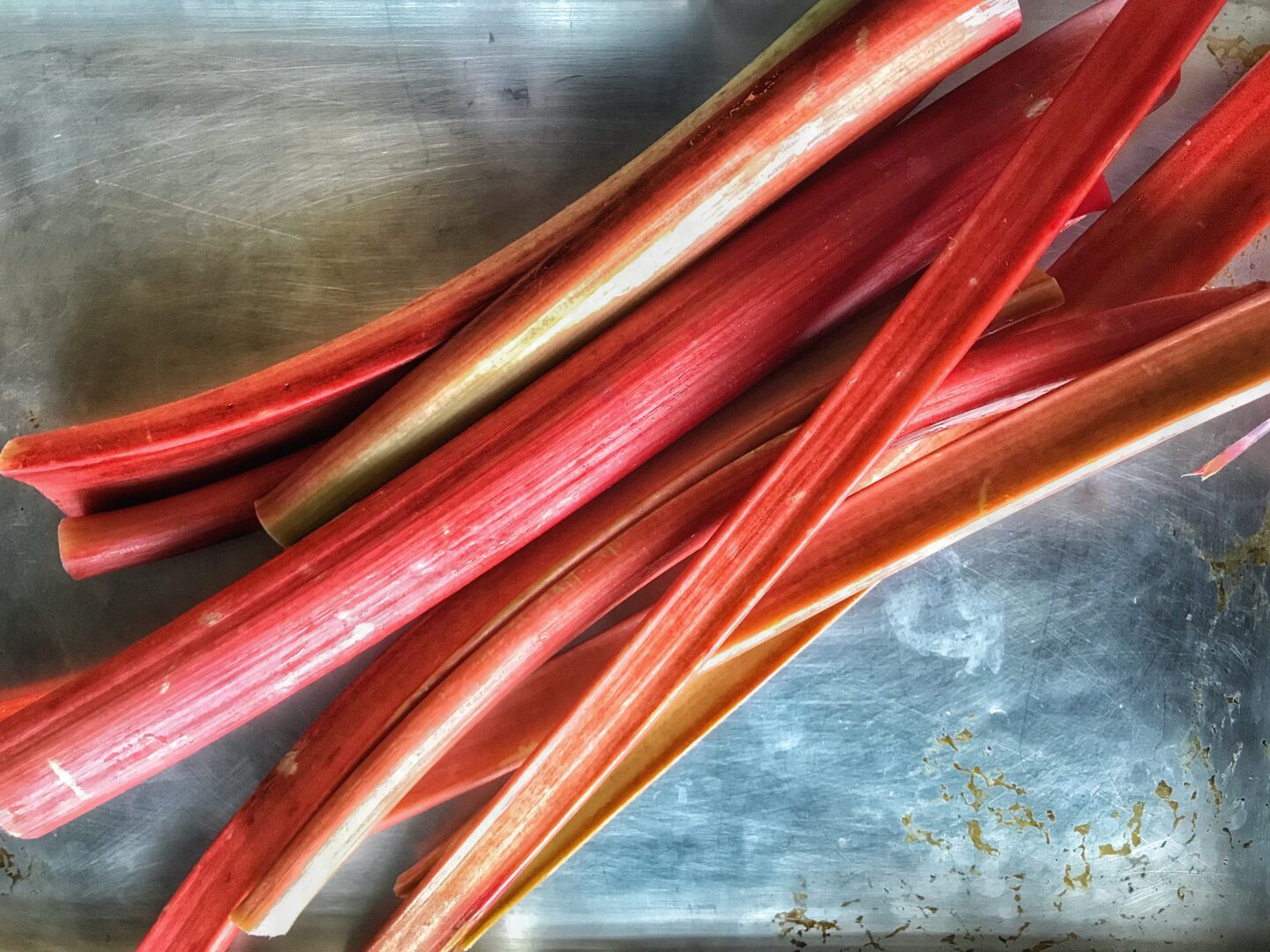 This under-appreciated perennial crop needs cold winters to set and cold nights during its growing season to thrive. So basically, Ireland is the ideal climate.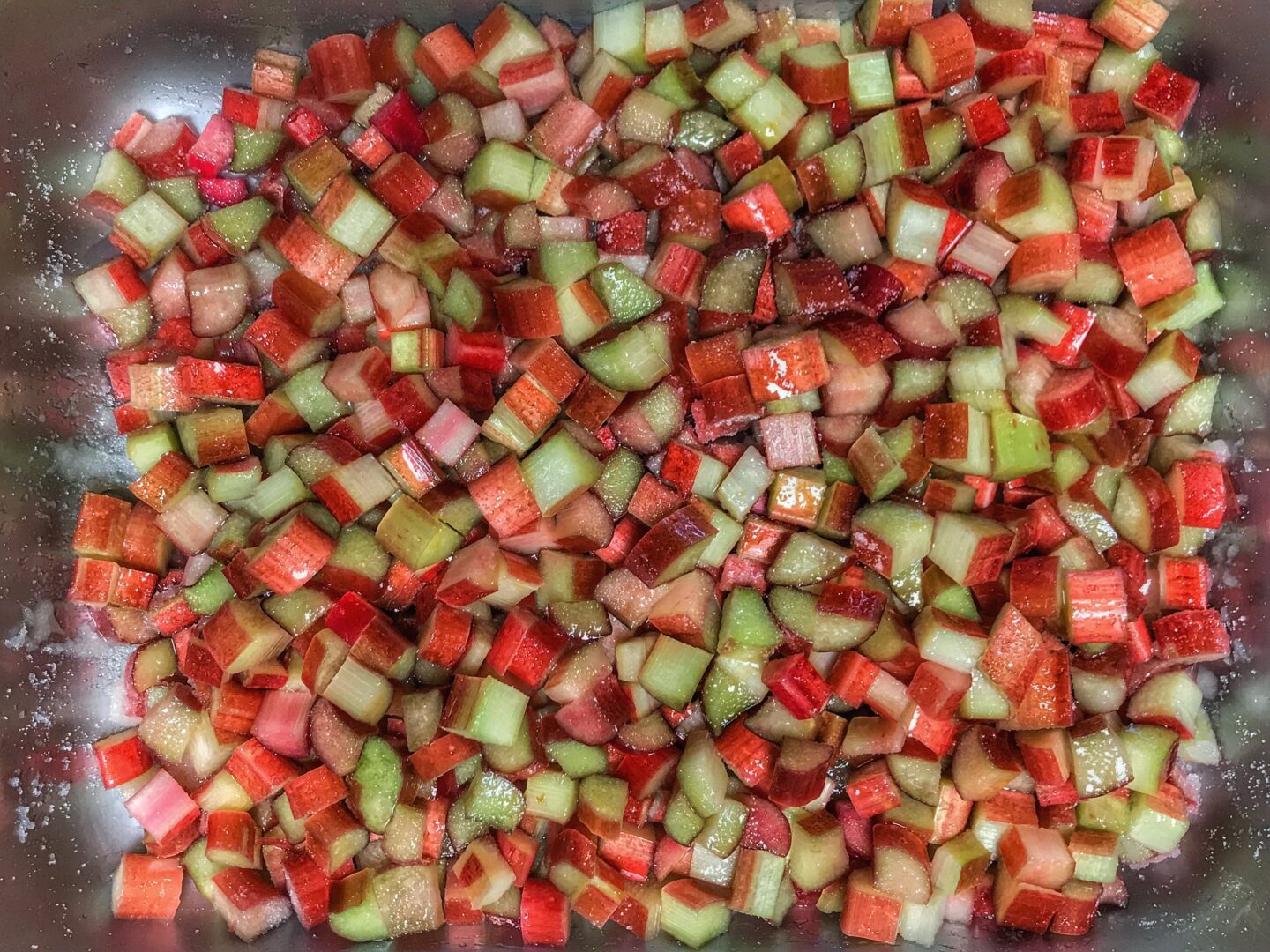 One of my favorite cookbooks is Alice Waters' "Chez Panisse Fruit". It is an alphabetical treasure trove of recipes by fruit type. Her baked rhubarb compote combines 2 pounds of diced rhubarb, the juice of one valencia orange and a cup of sugar (sometimes we throw a vanilla bean in there too if we are feeling fancy!). Covered and baked in a 350F oven for 30 minutes, the resulting compote is a bright pink, tart and sweet reminder of just how delicious rhubarb can be. For savory ideas, serve with young, soft cheeses and a crusty baguette, or as "relish" for a grilled pork chop. For desert, dollop on top of a panna cotta or vanilla ice cream, or, just keep it simple and pair it with fresh cream or slightly warmed custard.
Speaking of peculiar; the leaves of the plant are poisonous, the stalks are unpalatable raw, and, the word "rhubarb" in Ireland can be used to mean "nonsense"…
e.g. Stop talking rhubarb!!